Retractable Windshield Shades
This is the patented shade that is custom fit to a vehicle's windshield and extends and retracts easily from its unobtrusive casing. Eliminating the hassles of unwieldy, misshapen cardboard or pop-up screens, this one-piece shade mounts directly to a windshield in minutes with adhesive pads. Dual stainless steel tension springs allow the shade to be pulled across the windshield in one smooth motion with only one hand and hooked into place.
The pleated, highly reflective fabric blocks up to 90% of sunlight, reducing the interior temperature of a vehicle by up to 60º F and helping to prevent fading and cracking of its upholstery and dashboard. When it's time to drive off, the shade retracts completely into its 3/4″-wide passenger-side mount, so it won't hinder a driver's visibility.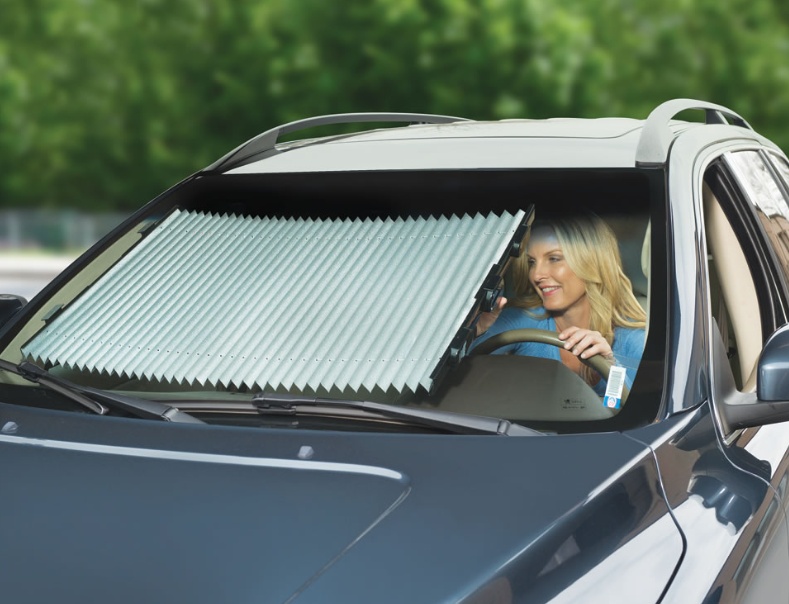 Hammacher Schlemmer