The Genuine Good Humor Ice Cream Cart
This is the genuine ice cream cart made by Worksman Cycles, first produced for the Good Humor company over 75 years ago. Four brass bells made by the original manufacturer, The Blevins Bell Company, hang from the handlebar, an iconic feature that attracted children by the dozens to street corners in America's growing suburbs following World War II.
Painted in the original's color scheme—a blue frame and white cabinet—the cart retains the same heavy-duty construction as the original, including a steel head lug, rolled-steel clincher rims, 11-gauge steel spokes, 3/8″ chain, and a 36-tooth front sprocket. Suspended by the original leaf-spring mounting system, the 36″ H x 23″ W x 28″ H insulated cabinet has a 20″ x 10″ flip-up door for dispensing your preferred frozen confection. The cart has an adjustable-height saddle that accommodates most riders for easy single-speed pedaling and classically sized fenders that cover each of the cart's wheels.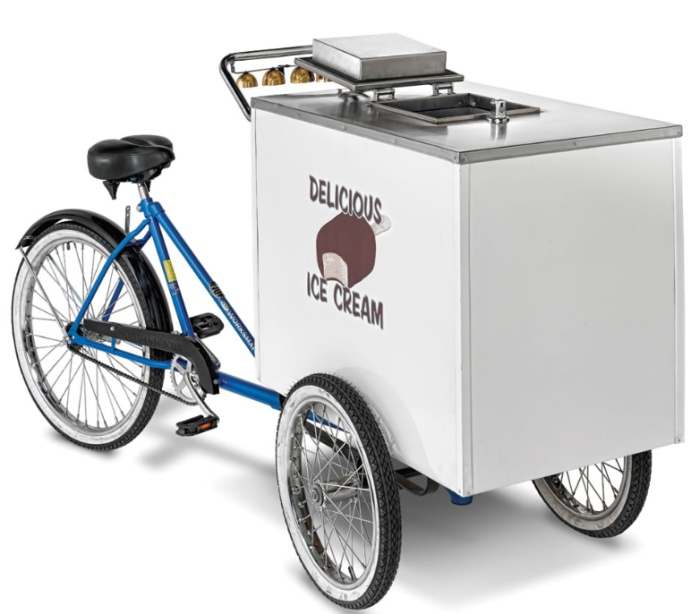 Hammacher Schlemmer