Barbershop Vibration Massager
This is the same commercial massager used by the neighborhood barber to conclude the grooming ritual of a bygone era. Now available for home use, this handheld device recreates the classic barbershop experience where a shave and haircut was followed by an invigorating massage to the scalp, neck, and shoulders.
Worn on the back of the hand, the single-speed massager's powerful 15-watt motor rotates six ball bearings laterally and vertically, generating thousands of vibrations per minute that are transmitted through the hand.
The intensity of the massage is controlled by how much pressure the wearer applies—a kneading action penetrates deep into muscles, even through clothing, to soothe soreness and stiffness, while long, gentle strokes ease tension all over the body. The device is ideal for giving a partner a relaxing shoulder or back massage, or for targeting your own thighs, calves, and other large muscles.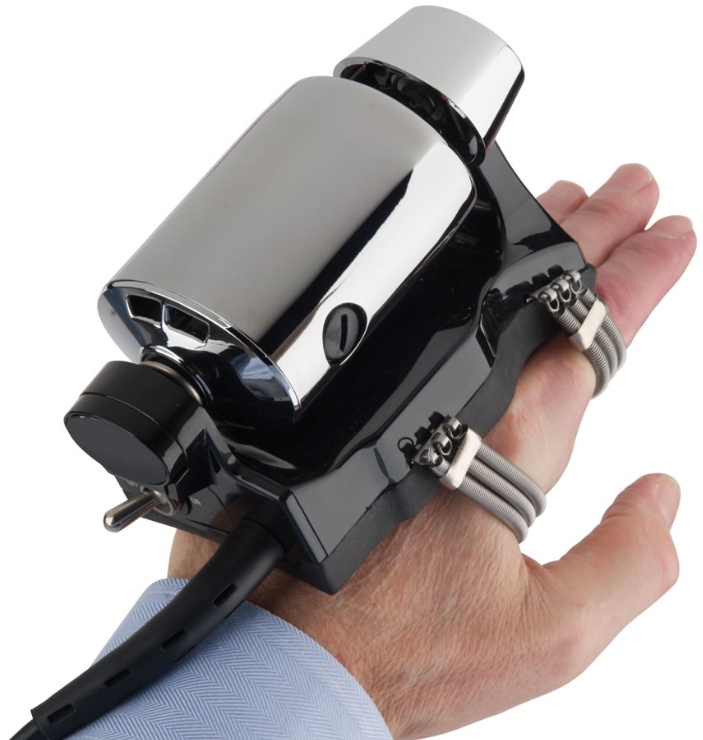 Hammacher Schlemmer