The Theft Resistant Bicycle Light
This is the bicycle light that can only be removed with a special tool, frustrating thieves intent on stealing it. The light locks onto standard handlebars in only 30 seconds and is next-to-impossible to remove with anything but the provided security screwdriver.
As a result of its thief-deterring ability, this light eliminates another common frustration for urban bikers: remembering to remove and reattach a light. The lamp's case resembles the cylinder of a revolver loaded, not with bullets, but six ultra-bright LEDs that cast a high-visibility 50-lumen beam over a 30º spread. Made from lightweight, weatherproof cast aluminum.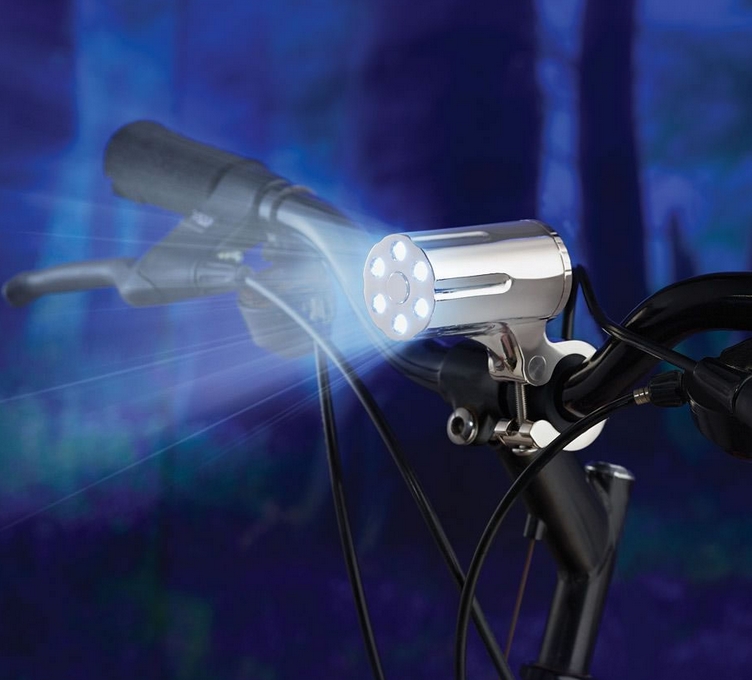 Hammacher Schlemmer