The Superior Suction Dirt Detecting Robotic Vacuum
This is the dirt-detecting Roomba that removes 50% more dirt than previous generations. It is the first of its kind to forgo typical vacuum brushes and instead uses two rubber rollers that rotate in opposite directions and have angled treads that increase suction to ensure superior debris removal. Integrated optical sensors detect dirty areas and acoustic sensors determine when the vacuum is working harder, prompting Roomba 880 to concentrate on these areas.
Made by iRobot, developers of tactical reconnaissance robots for the U.S. military, Roomba 880 analyzes the dimensions of a room, determines the optimal cleaning path, and autonomously cleans the floor while navigating around furniture and stairs. The cleaning head automatically adjusts to accommodate carpets or hard floors and dual HEPA filters capture dirt particles as fine as 0.3 microns. It can be scheduled to automatically clean up to seven times per week or prompted to spot clean. Roomba 880 automatically returns to its charging base when its battery runs low and the two included Virtual Wall lighthouses project infrared beams that confine the vacuum to one room and direct it to another room when it is finished cleaning.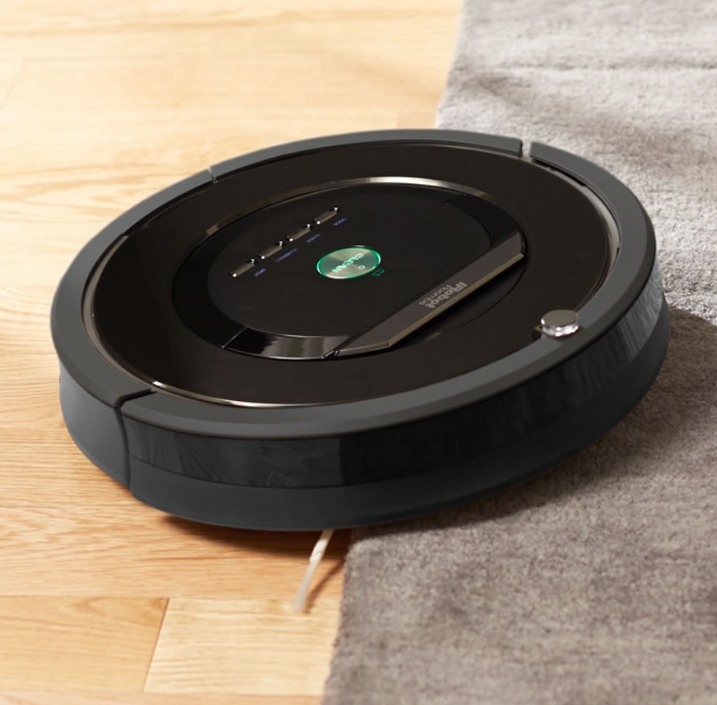 Hammacher Schlemmer