Sony Music System with Bluetooth and NFC
Transform any spot into a party scene with 1800 watts of extreme power and multi-color lighting. Connect wirelessly using Bluetooth with one-touch NFC technology3, playback CD's1 or plug in your USB drives2. Adjust the mix with DJ style sound features and take it to the next level.
Enjoy convenient Bluetooth connectivity with compatible devices and stream audio without wires3. Near Field Communications (NFC) One-touch connect takes Bluetooth connectivity to the next level by allowing users to simply align their enabled devices and tap them together to pair and activate the connection.
Play your favorite CDs or your personally recorded CD-R and CD-RW discs1. Users can even plays MP3 files that have been recorded to CD-R/RW discs.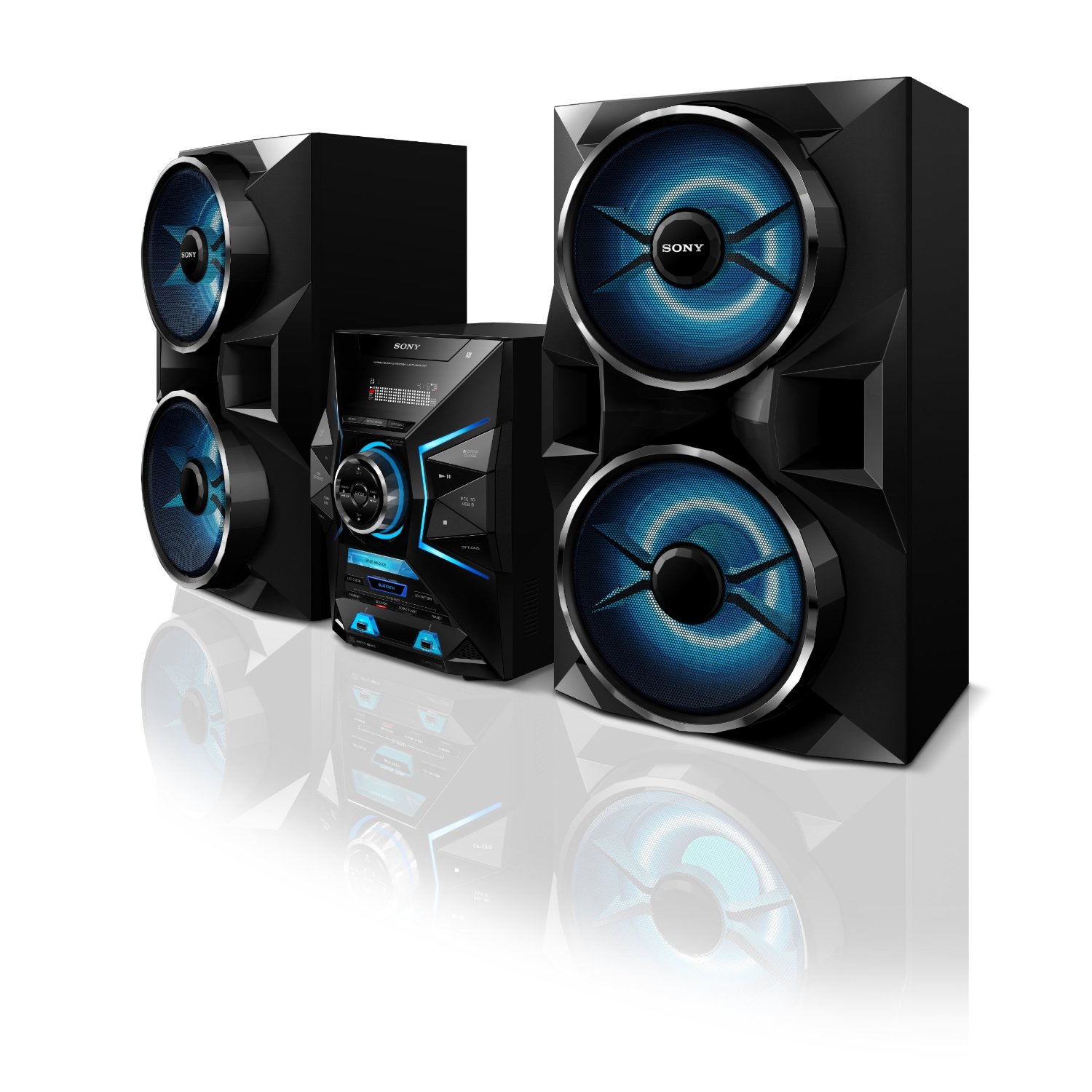 The convenient dual front USB inputs can be used to connect and playback USB thumb drives or playback and charge other compatible MSC devices2. Users can also record directly from CD, Tuner, TV/DVD, PC/Game sources or simply record files between USB inputs for easy file transfers.
Use any one of the selectable LED lighting configurations to help set the tone and intensity for your music playback. The multicolor LED's patterns will pulsate in sync with your music to help create just the right mix between your mood and music.
The speakers can be positioned vertically or horizontally. This unit is ready to rock right out of the box. An AM/FM antenna is included to ensure broadcast signals come in clear and it even comes with a convenient wireless remote with batteries.