The Circulation Enhancing Vibration Gloves
These are the therapeutic gloves that vibrate to help stimulate blood flow in the fingers and provide drug-free relief from pain and stiffness. With slim nodes strategically placed over each finger and thumb joint, the gloves provide a gentle vibration that helps massage away pain and improve flexibility.
This comfortable movement, combined with a slight compression exerted by the gloves' slim fit, creates a soothing warmth that helps enhance circulation and ease soreness.
The soft gloves are made from a breathable blend of 92% cotton/8% spandex, and they facilitate a firm grip with textured undersides, which are subtly printed with positive messages to help combat the psychological strain of living with pain.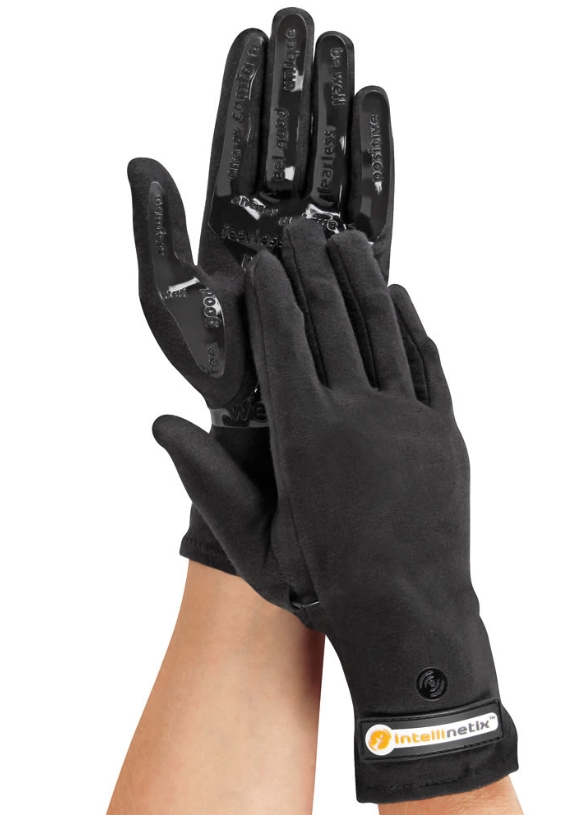 Hammacher Schlemmer