Seiki Digital 50-Inch 4K UHD 120Hz LED HDTV
Remember how excited you were the first time you saw HD? Multiply that by four and you'll understand 4K Ultra HD from Seiki. With over 8 million individual pixels (3840 x 2160) compared to about 2 million (1920 x 1080) on your current HDTV, the picture provides stunning clarity and colors that far surpass anything you've seen before. Put simply, you have to see it to believe it.
With Ultra HD, you'll be able to enjoy your favorite shows and movies in the best resolution possible–whether it's SD or HD, DVD or Blu-Ray. And as more and more 4K content becomes available in the near future, you'll be one of the first to see it in its full Ultra HD glory.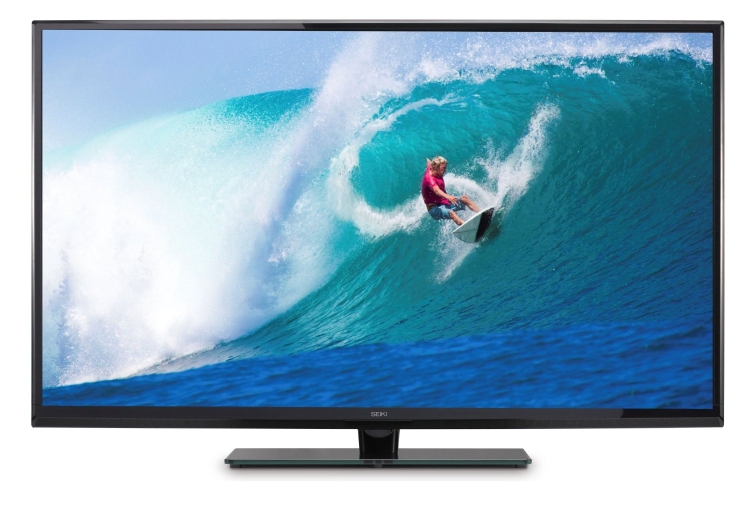 The most affordable, highest resolution screen on the market brings new possibilities to the table–not to mention your computer desk. The same promise of detail and clarity that Seiki Ultra HD brings to your favorite shows, movies, and sports will also be delivered to your workstation, and your online and gaming experience.
Seiki offers a full line of HDTVs, and Ultra HD will be no different. 50-inch was just the beginning. Available now is the monitor-friendly 39-inch model, and look for the generous-sized 55- and 65-inch models in the near future.