Eagle Series Seated Zipline Kit
Turn your backyard into an adventure park! Most people agree that zip line kits are one of the most exciting items that you can put in your backyard for hours and hours of enjoyment. The Eagle series zip line kit includes a seat attached by a rope making it easier and more fun to enjoy the ride! Slackers ziplines help improve strength, athletic skills, and balance all while riding a just a few feet off the ground.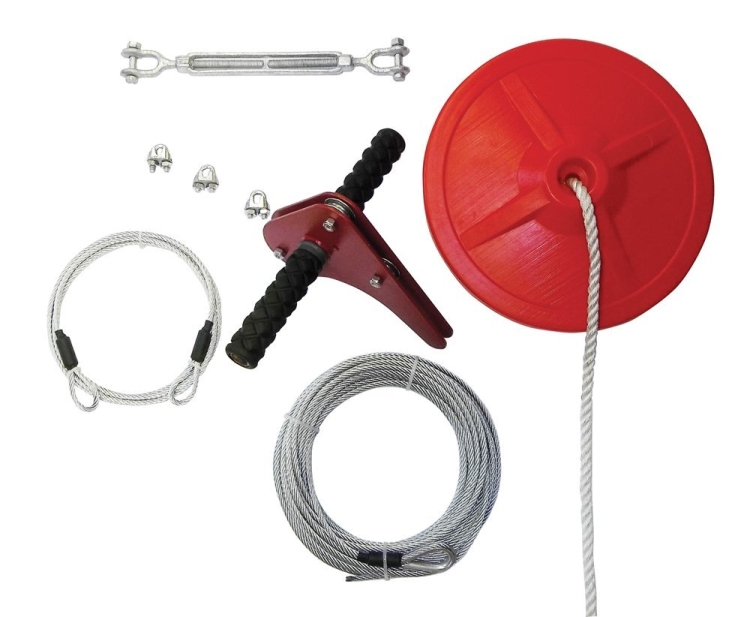 The fully assembled steel trolley has sealed ball bearings to maximize speed and strength and includes exceptional rubber grip handles for non-slip and comfortable grip. This zipline kit provides great outdoor fun for ages 8+. Includes 65' long 3/16" galvanized steel and 5' long 3/16" sling cable, fully assembled steel trolley w/ rubber grips, seat w/ 10' rope with adjustable bracket for rider's height, turnbuckle, 3 u-clamps, and instructions. Follow our thorough directions for 30 minute assembly.