Sony Head Mounted 3-D Viewer
Connect your Blu-ray Disc player, gaming console and HMDI-capable PC all wirelessly and even connect compatible mobile devices and smartphones to enjoy your favorite movies and games with a virtual 750-inch screen from 65 feet (like a movie theater) and virtual 7.1 Surround Sound—even in 3D!
By connecting your mobile device to the HMZ-T3W you can enjoy your content anywhere, on a much larger screen, for a more enjoyable viewing experience!
Slip on the Personal 3D Viewer to create your own personal movie theater or private game room and enjoy a 2D or 3D experience that's unlike anything you've ever seen1. Feel like you're sitting 20 rows (65 feet) back from a spectacular 750-inch movie screen.
Personal 3D Viewer and feel like you're in your own personal movie theater. The extraordinarily immersive 2D and 3D1 is unlike anything you've ever experienced.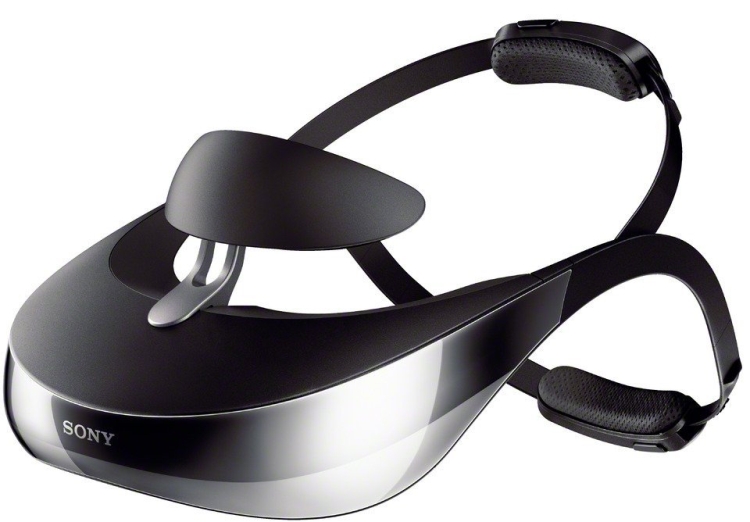 The built-in headphones deliver virtual 7.1 surround sound that deepens the viewing experience by simulating a movie theater's surround sound. Use the included high-quality earbuds or your favorite set of headphones to recreate a theater-like sound experience just about anywhere.
The HMZ-T3W keeps you right in the game with speedy responses and no annoying on-screen image lag, plus the design allows gamers to look down at their controller or keyboard during gameplay. At the press of a button you can instantly boost contrast and enhance shape details by entering game mode without having to pause or leave the game!