Samsung 3D Slim Smart LED HDTV
Introducing the new Samsung Smart Ultra-Slim TV F6400, which immerses you in a cinematic 3D experience.
You'll discover every captivating detail of 1080p HD and 3D with advanced micro dimming, which brings deeper blacks, and more vibrant colors to everything you love to watch. And finding those things you love to watch is now even easier with the new Samsung Smart Hub.
This intuitive central menu organizes your entire entertainment world into five convenient categories: On-TV, On-Demand, Social Media, Smart TV apps, and a place for your personal photos, videos and music. Discover the immersive 3D experience of the F6400 and enjoy action, sports and more in lifelike detail.
The Samsung Smart TV finds the movies and TV shows you like – and more. Speak into the mic on the Smart Touch Remote to get TV recommendations. Use gestures to swipe and navigate within the 5 Smart Hub content panels. Easily discover movies, shows, and social posts with less searching and more watching.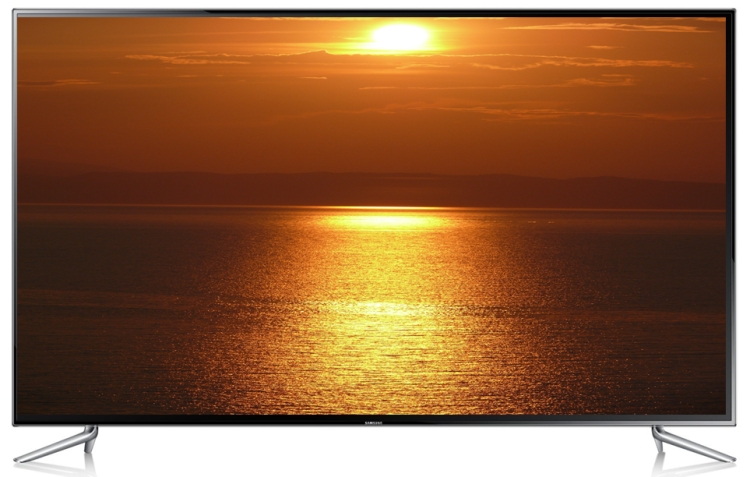 Allows your TV to wirelessly access and stream content from any compatible device, like a PC or mobile device. Share movies, photos, and music all through a single device: your TV. And with cloud technology, you can access and even share content away from home.
Enjoy stunning Full HD 1080p in both 2D and 3D modes. With Samsung's 3D converter, turn 2D viewing into 3D for an amazing cinematic experience.
New interface organizes your entertainment and content into 5 convenient panels: On TV, Movies and TV Shows, Social, Apps, and a panel for your Photos, Videos and Music.
Dual Core processing speeds allow you to perform multiple tasks at the same time. It also enables fast web browsing while playing apps or TV programs that you've recently opened through the Recent History feature.
TVs with a Clear Motion Rate of 480 can display action-packed movement with detailed sharpness, clarity and contrast.
Clear Motion Rate was developed to accurately measure how well an LCD or LED TV can depict fast-moving images. Previously, motion-clarity was calculated by the frame refresh rate alone. But CMR offers a more complete measure by calculating 3 factors: frame refresh rate, image processor speed and backlight technology.