This is the cotton bathrobe with heating elements strategically placed in the front and back to deliver full-body warmth. The lightweight robe takes the chill out of emerging from a hot shower into a cold bathroom, and its flat heating elements reach temperatures from 100° F to 165° F without bulky or uncomfortable wires.
Price $149.95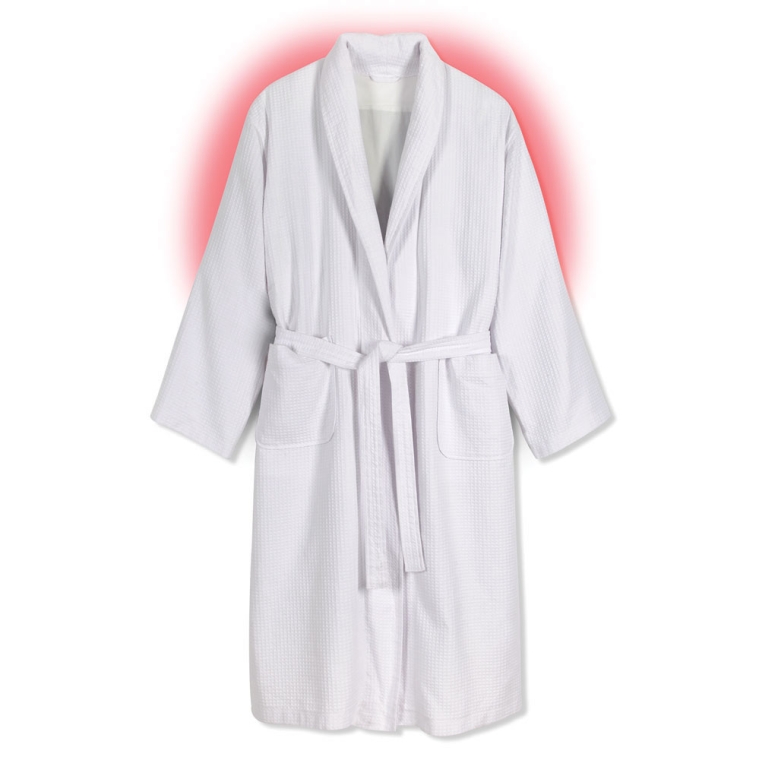 Three temperature settings are controlled with a lightweight 12-volt lithium-ion battery pack, which connects unobtrusively in the pocket and produces up to 6 1/2 hours of warmth at the lowest temperature.
The robe has a soft, waffle-textured exterior made from 100% cotton, with a polyester jersey lining that wicks away moisture. The battery recharges in three hours with the included AC adapter and disconnects for laundering.
Hammacher Schlemmer