Deluxe Tuxedo Electric Grill
his Dimplex PowerChef electric grill cooks as good as it looks. Clean, efficient electrical operation eliminates the worries and hassles of gas grills. There are no cold spots, empty tanks, broken igniters or flare-ups.
Easy, automatic controls take the guesswork out of grilling and let you cook like a pro. Durable, weatherproof black matte finish with stainless steel accent finish will last for years and look great on your deck. Large removable drip tray for easy cleaning. It is balcony friendly, perfect for apartments and condos. Just plug it into a standard 110/120V outlet.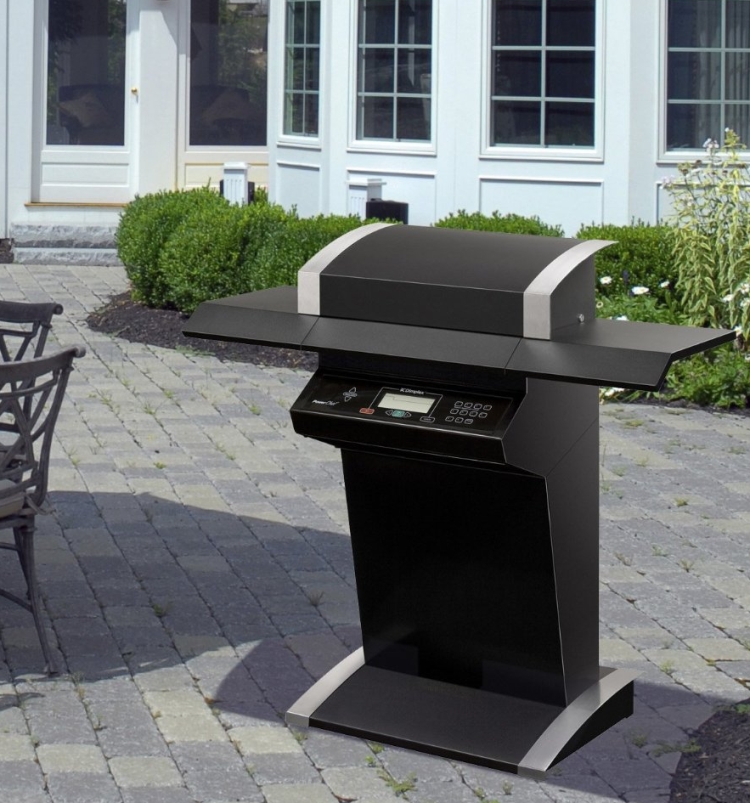 It has a revolutionary new cooking system with a EvenSear Dual Element technology.
It sears while it cooks by heating the food directly. With a few easy steps, the electronic controls produce perfect cooking results every time without any guesswork. It comes with a BBQ LED light under the handle, hot dog roller, grill cleaning brush and a skillet to help meet your grilling needs.