Talking Magic Gloves For Men "Hi-Call"
Talking Magic Gloves that have been designed specifically for use by Men has Bluetooth Pairing capabilities in addition to having a built-in Speaker and Microphone for a clever and convenient way to engage in phone calls.
With the cold winter approaching quickly, touch screen phone owners are faced with a quandary of how to use their devices without freezing. The "Hi-Call" gloves are the solution for these coming cold days as they pair to your phone and allow you to answer, talk and hang up without the need to find your phone in your pocket.
The "Hi-Call" has been designed where a mini microphone is installed at the end of the little finger and a mini receiver was setup at the thumb end, while all the controls and the charging port are located in the cuff of the glove for practicality. The benefit of these gloves are endless as your hands stay warm, you can engage in phone conversations plus you can handle your phone and use it while wearing these gloves, plus they don't restrict you with movement.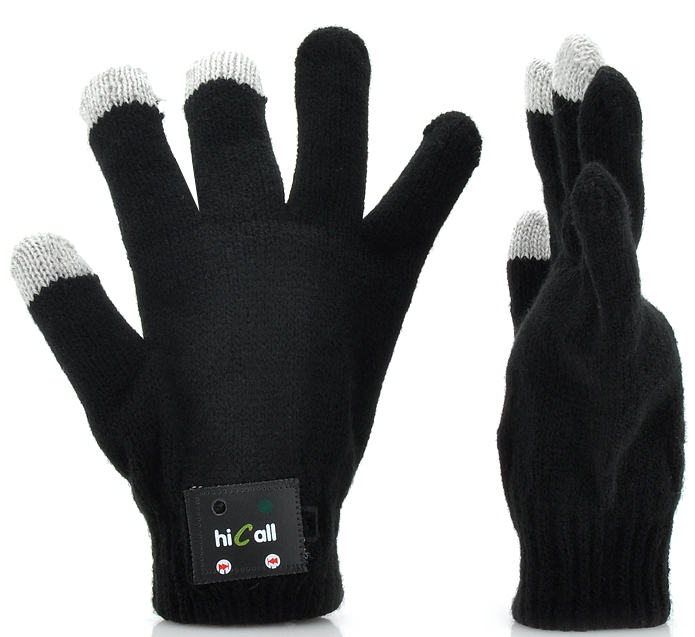 Using Bluetooth version 3.0 and EDR, you can easily pair your mobile to the "Hi-Call" gloves and start exploiting the convenience of not having to look inside your pocket or bag for your phone.
As long as you are within a 12 meter distance from your device when wearing these headset speaker gloves, you are guaranteed not to miss a call because you can instantly answer it. These "Hi-Call" gloves have an 110mAh rechargeable lithium battery built-in, which has a continuous talk time of up to 10 hours and when that needs power it can easily be recharged using the included cable.