Wireless Basketball Game Set
Turn any room into a full court basketball arena with this Wireless Basketball Game from EastPoint Sports. The home and away hoops wirelessly transmit each basket made to the scoreboard.
The LED scoreboard keeps track of scoring and time. Hang the hoops on opposite sides of the room for full court action, or hang them side by side for a double shot shootout.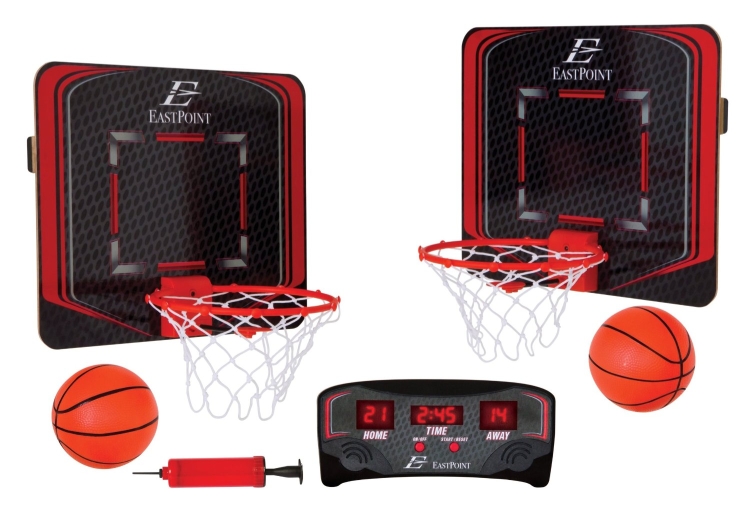 Read stadium sound effects cheer you on. Includes2 hoops with wireless transmitters, 1 wireless LED scoreboard, 2 inflatable arcade basketballs, inflating pump and needle and hanging hardware.