The World's Most Detailed Globe
This is the world's most detailed globe, abounding with a stunning 28,000 place names.
Most globes list no more than 4,000 locations, but at 32″ across, this virtuosic achievement in cartography holds enough detail to spark any geography lover's imagination, from the Scottish county town of Ayr to the Isthmus of Kra in Thailand to Panama's Las Perlas Archipelago.
This floor-standing globe becomes a focal point of any library or captain's quarters, grandly cradled in a handcrafted mahogany frame that has been rubbed to a lustrous walnut finish and rolls smoothly on four casters.
Requiring more than 40 man-hours to complete, the hand cut and hand applied topographic map radiates with its antique ocean and ten-color political demarcation even when not illuminated from within by its internal 75-watt bulb. The solid brass meridian has been hand-engraved and calibrated every degree.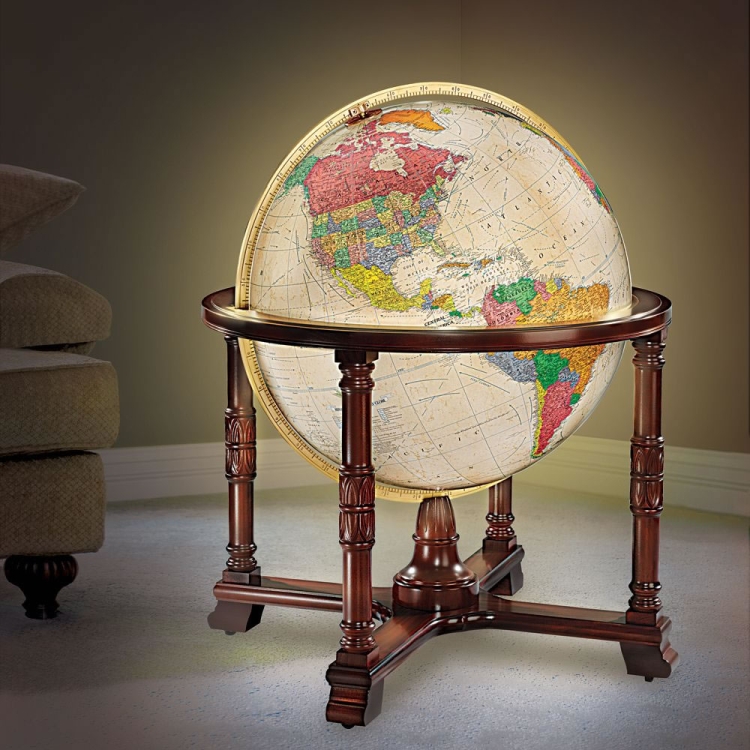 Hammacher Schlemmer