Oakley Airwave 1.5 Snow Goggle
Oakley Airwave 1.5 combines the company's best goggle technologies with a heads-up display that integrates Wi-Fi, GPS, MFi Bluetooth® and more with a host of onboard sensors to bring new possibility to the alpine experience.
Alpine sports enthusiasts can access a full range of information transmitted directly to the eye with the benefits of Oakley's world-class optical performance, comfort and protection.
Heads-Up Display: Airwave 1.5 delivers crisp, widescreen graphics using innovative prism technology. Integrated within the goggle, a device
called MOD Live provides a heads-up display perceived to be the size of a 14-inch screen that is five feet away, so refocusing your eye is not necessary.
The heads-up display is designed for an unobtrusive view, and semi-flush lens geometry ensures wide peripheral vision
Speed: The GPS integration can accurately measure how fast you are moving down the slope
Jump Analytics: Measure and track the distance, height and airtime of your jumps
Vertical: Measure your vertical feet by run, by day and over the course of the season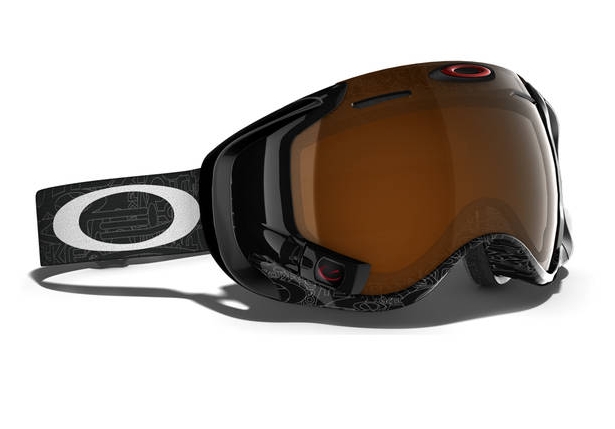 Temperature: The temperature sensor keeps you aware of how cold it is
Navigation: Pinpoint location on a resort map, find the run or attraction you're looking for
Buddy Tracking: Locate and track friends that have the Oakley Airwave 1.5, first edition Oakley Airwave goggle or App on their smartphone
Smartphone Connectivity: View incoming calls and text messages. MFi and Low-Energy Bluetooth connectivity allows the goggle to interface
with your smartphone, heart rate monitor and more
Music: Access music players such as Spotify or Pandora, as well as your phone's playlist to control your soundtrack on the slopes