Electric Paint Pen with Conductive Ink
Electric Paint is a multipurpose electrically conductive material perfect for all of your DIY projects – in a pen applicator.
Yup, that means you can paint circuits on walls, floors, tables, shirts, anything (except skin)!
Just draw on wires, let dry, and conduct electricity. Boom.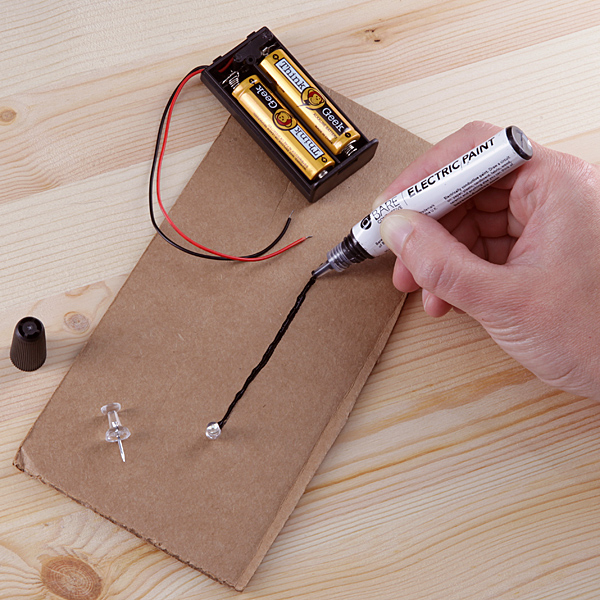 ThinkGeek.com