OlympusCompact System Camera with 16MP
The Olympus OM-D E-M5 unleashed a revolution in photography. The OM-D E-M1 is starting another. Stay on the leading edge of the imaging technology curve with the new OM-D E-M1.
It embodies the revolutionary design elements that will send your imagination into overdrive. Full magnesium alloy body construction, an intuitive control layout with customizable direct control buttons, an interactive "best in class" large, easy to view, 1.48X viewfinder, and In-Body 5-Axis Image Stabilization combine to create one extraordinary photographic tool for professionals and serious photo enthusiasts alike, all in a portable, lightweight body. Powerful, yet ergonomic and comfortable to hold and carry.
The OM-D E-M1 is the new flagship Micro Four Thirds camera system in the OM line that's as adventurous, imaginative, creative, fast and revolutionary as you are. So you can take amazing pictures from anywhere, anytime, under any conditions.
List Price: $1,499.99
Price: $1,399.00
You Save: $100.99 (7%)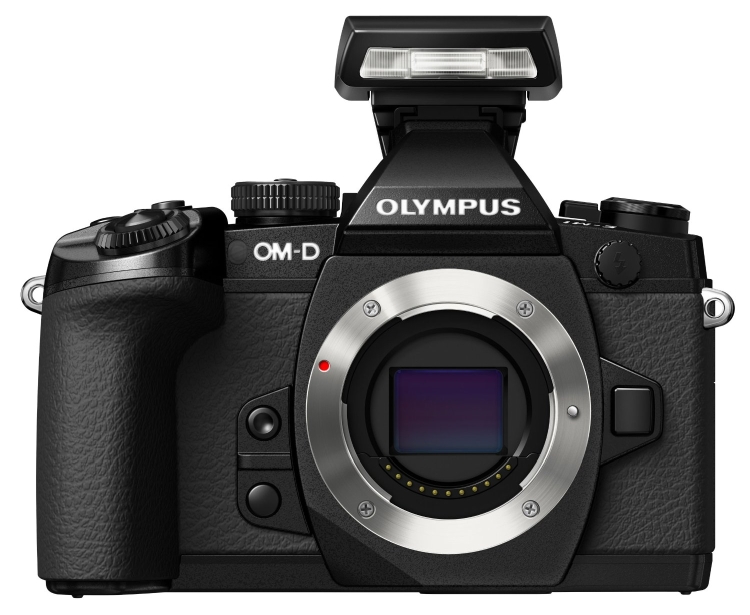 With the new 16MP Live MOS Image Sensor with DUAL FAST PHASE AND CONTRAST AF Sensor, the OM-D E-M1 automatically switches between Contrast Detection AF or Phase Detection AF to deliver blazing fast autofocus speeds—no matter which Olympus Zuiko lens you use. All of our lenses—from our super-quiet MSC Micro Four-Thirds lenses to our renowned SWD FourThirds lenses work seamlessly and to their full potential when paired with the OM-D E-M1.
The OM-D E-M1 is equipped with 5-Axis image stabilization system with IS-Auto. 5-Axis IS compensates for vertical, horizontal, and rotational camera shake that conventional 2-axis systems could not. The new IS-Auto mode detects both vertical and horizontal panning and automatically deactivates image stabilization on the panning axis, so you can take spectacular panning photos of objects such as a speeding car.
The new Color Creator feature lets you adjust Hue and Chroma right in the EVF and preview the effect "real time". Two types of HDR shooting enable high-quality images that can easily be captured with 12EV wide-range bracketing shooting. Twelve in-camera Art Filters are enhanced by new filter variations, art effects and bracketing. You can use Art Filters in all shooting modes as well as filming 1080 HD movies. Expand your photographic possibilities with Interval shooting and Time Lapse Video.