Over a thousand free designs, such as an iPhone case, a bracelet, and the Sphinx of Hatshepsut can be downloaded from a website and the printer extrudes 1/125″-thin layers of warm, viscous thermoplastic that hardens within seconds, forming a solid, a three-dimensional meticulous reproduction. Price $1,300
Three-dimensional prints can measure up to 5 1/2″ cu. and for intricate designs that require reinforcement during printing, the device automatically incorporates plastic supports that can be removed when the print is finished.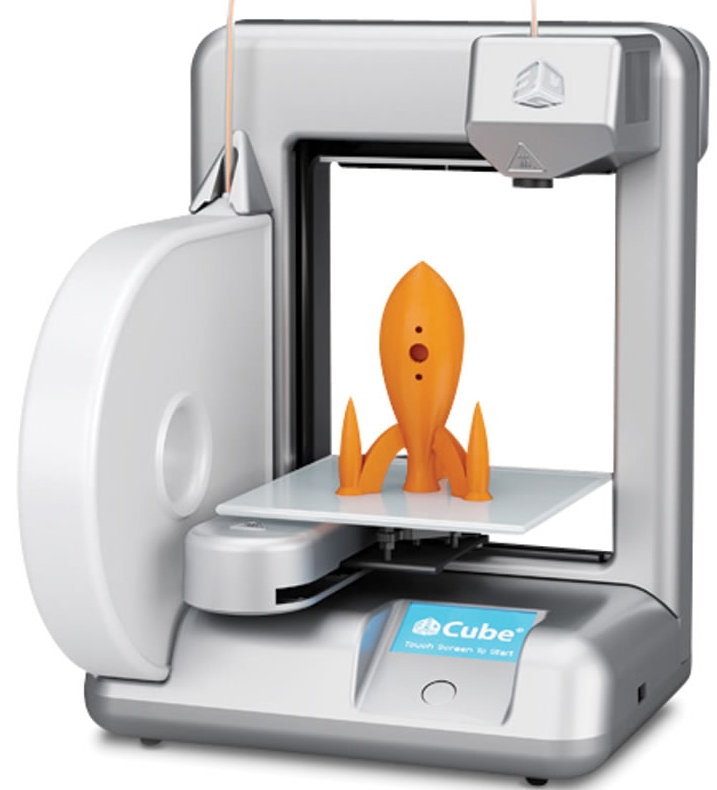 Design files are exported to the printer via Wi Fi or the included USB flash drive and the printer's touchscreen control panel allows you to optimize print settings.
Additional designs can be purchased and downloaded from the website or generated using three-dimensional modeling software (not included). Includes one cartridge of neon green plastic (additional colors available below) that yields up to 14 three-dimensional prints. Compatible with Windows 8, 7, Vista or XP and Mac OSX 10.8. 10″ sq. x 13″ H. (9 1/2 lbs.)
Hammacher Schlemmer