The Steering Wheel Bluetooth Speakerphone
This is the cordless Bluetooth speakerphone that attaches to a steering wheel, placing the speaker and microphone closer for better, hands-free cell phone conversations. The device connects wirelessly to any Bluetooth compatible phone and incoming calls appear on the digital display for easy viewing. The touch of a button accepts or rejects incoming calls and drivers can place calls via voice commands (requires a voice-dialing capable phone).
Its dual 1-watt speakers coupled with noise reduction and echo suppression provide clear conversation with minimal background noise. The speakerphone stores the 10 most recent incoming calls and it can download contacts from a cell phone (up to 300 numbers). Rechargeable battery provides up to six hours of talk time and five days of standby via a 1 1/2-hour charge from USB (cord included).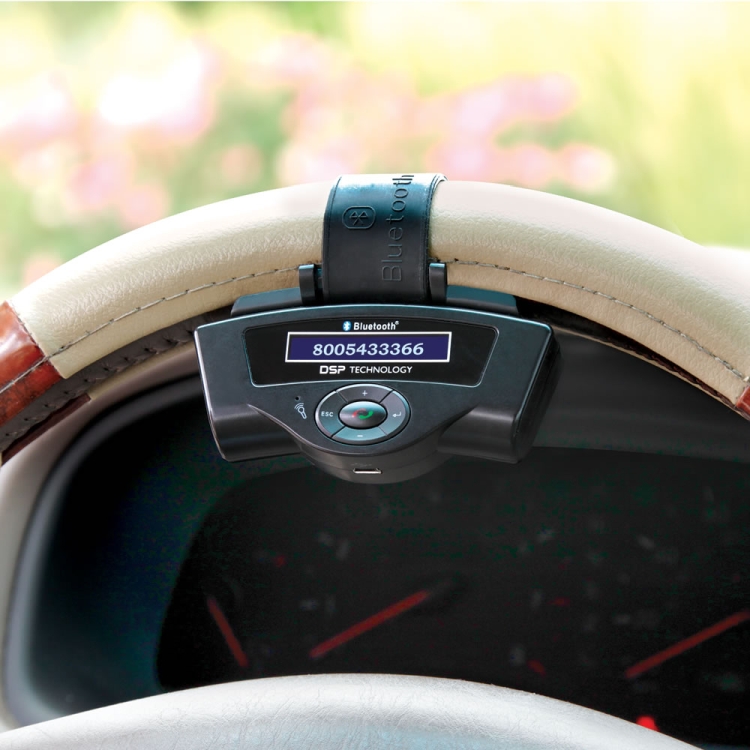 Hammacher Schlemmer