The Power Outage Cube Light
This the essential blackout tool that keeps four rechargeable, wearable flashlights at the ready, as well as providing a backup power source for mobile phones. A beacon in the base illuminates automatically when its AC source loses power, so the cube can be found the moment the house goes dark. The detachable flashlights can be worn hands-free around the neck on their retractable lanyards or can be situated strategically like candles to light a room.
A 1-amp USB port charges a mobile phone using the cube's internal battery; a second 2.1-amp USB port charges larger USB devices such as tablets when power is flowing again.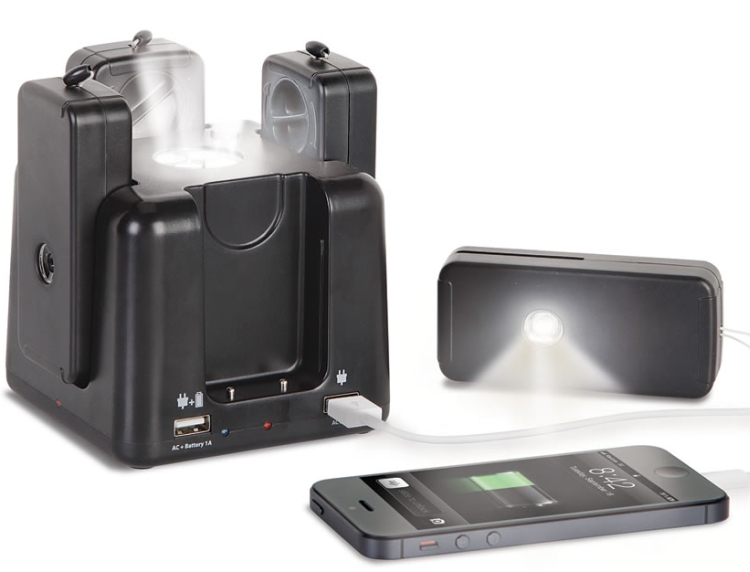 Hammacher Schlemmer