The Infrared Supine Sauna
This is the personal sauna that allows users to lie in a comfortable supine position while infrared lamps provide deep penetrating, soothing heat. The sauna is gently sloped to place the user's legs slightly above the heart, a more relaxed position. Four infrared lamps generate heat that penetrates deep into tissue and increases subcutaneous temperature by up to 2º F to relieve swelling and improve the mobility of tendons and ligaments.
Encased in the sauna bed surface are 440 jade stones, used in China since the Neolithic Era to relax the nervous system, that are heated by an undermounted infrared mat and radiate heat to soothe and loosen muscles, improve circulation, and burn calories. The personal sauna allows users to lie with their head outside of the unit, creating a more relaxed state for enjoying the benefits of a sauna. An LCD control panel on the exterior of the sauna allows you to set the temperature from 86° F to 185° F, adjustable in 1° increments, and set the time for 5 to 99 minute sessions in one-minute increments.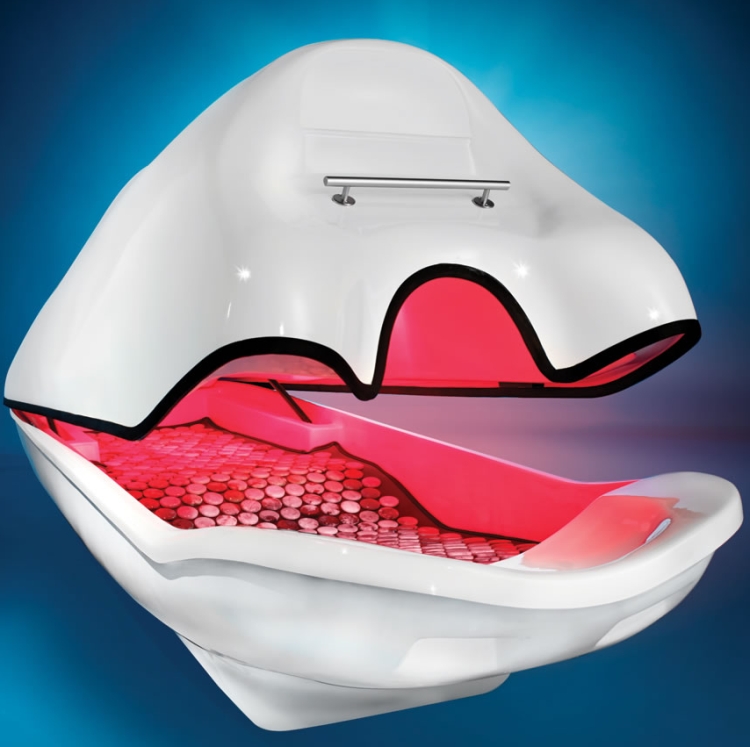 Hammacher Schlemmer