At 60X optical zoom (20mm-1200mm), the DMC-FZ70 lens is the widest and longest zoom in its class*. Discover stunning versatility from ultra-wide 20mm to an incredible 1200mm range making it possible to capture dynamic landscapes, wildlife, and almost any scene when traveling. At 20mm the lens captures nearly 140% wider angle of view compared with a 24mm lens. Capture a little extra zoom with Intelligent Resolution technology. The DMC-FZ70 can extend the zoom ratio up to 120X equivalent while maintaining superior picture quality. An optional optical lens adapter can even further extend the FZ70 range. Price: $399.99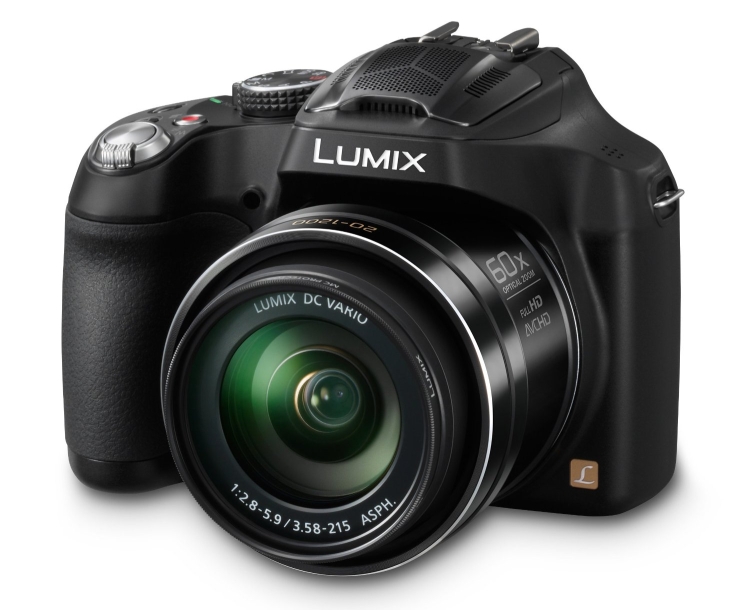 Recording video with the DMC-FZ70 is easy, but what's really amazing is the camera's ability to capture crisp, clear audio. The videos are accompanied by realistic Dolby® Digital Stereo* Creator.
Sound quality is further improved with the DMC-FZ70 and the newly developed Wind Shield Zoom Microphone** that minimizes wind noise by approximately 70% compared to prior models. Externally, the sealed structure prevents wind from hitting the microphone directly, while the draft structure suppresses the retention of air internally. These combined with the mics ability to audio zoom in combination with the optical zoom results in sound that is clear and comfortable to listen to even if it was recorded on a windy day.