The Radiation Detecting Watch
This is the tactical watch that includes a radiation detector for sensing harmful ionizing radiation. Designed by a supplier of timepieces worn by U.S. military personnel, the watch's integrated Geiger-Müller tube measures single-dose gamma ray levels, as well as cumulative exposure. The ultrasensitive detector tracks dose equivalents—a measure of tissue damage caused by radiation—from 0.0001 to 9999 millisieverts (mSv), and the dose equivalent rate up to 4000 microsieverts per hour (µSv/h). Users can set their minimum radiation threshold, up to 9999 mSv, and an alarm will sound when this level has been reached.
Radiation levels are displayed graphically and can also be shown in the electroluminescent backlit digital display, which can be switched between dose equivalent rate, accumulated dose, and the time. The watch has an accurate Swiss quartz movement, with time shown via luminescent analog hour, minute, and second hands. The watch has a durable ultra-lightweight Titanium case, an anti-reflective sapphire crystal, and is water resistant to 330′.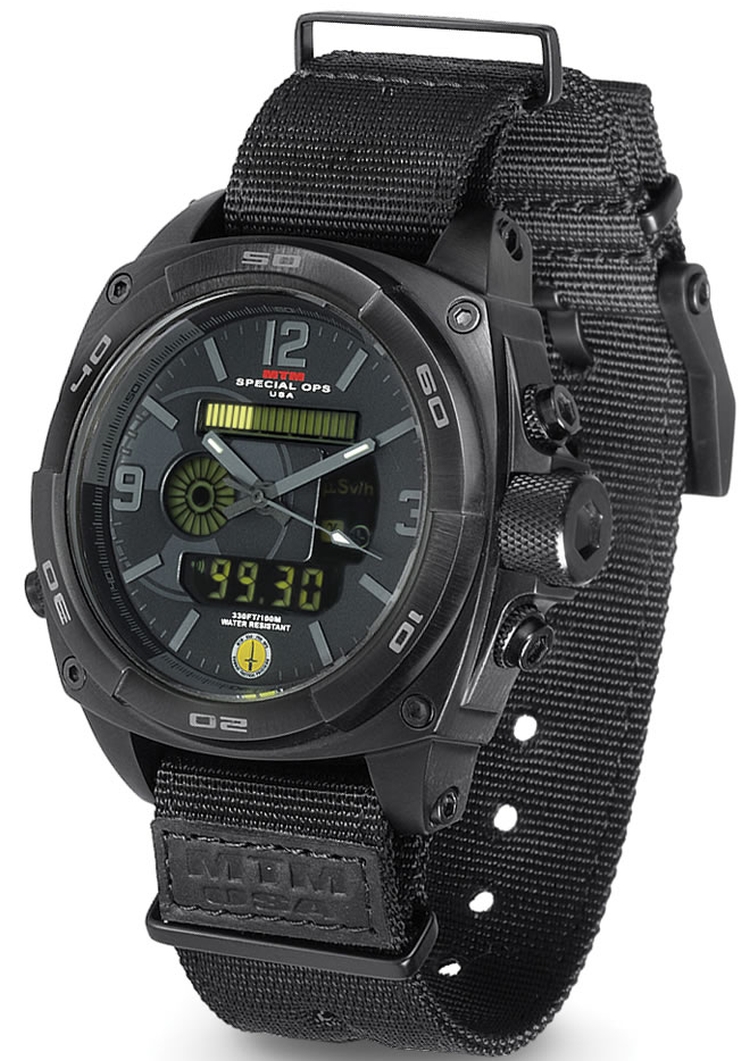 Hammacher Schlemmer