Sneaky Shorts Hidden Flask
For those days when a flask just won't cut it, you can still carry your favorite beverage with you with sneaky shorts! It might look funny, but this hidden flask is completely functional. Featuring two super-slim pouches that are designed to be worn underneath your clothing, this reusable plastic liquor container is easy to fill, hide, and pour.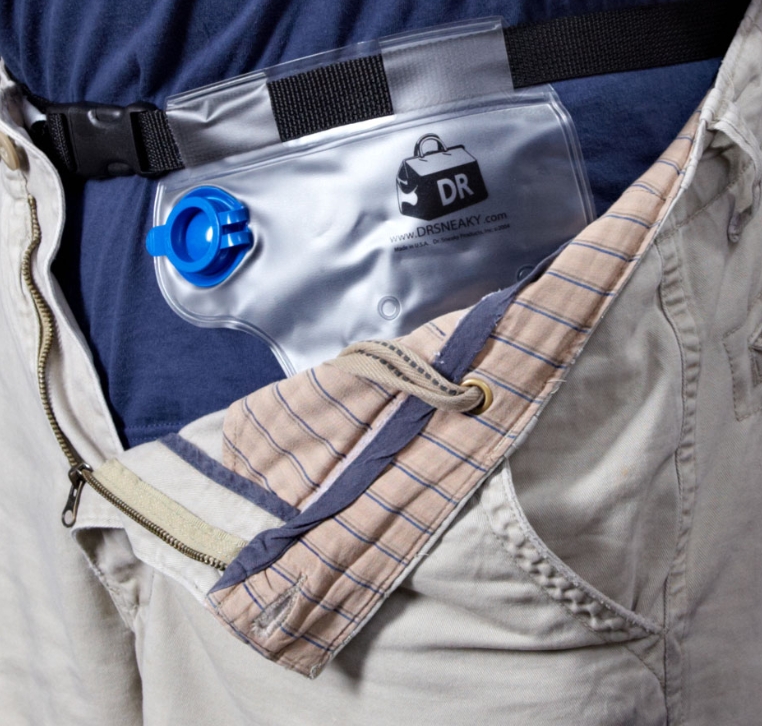 The sneaky shorts hidden flask include everything you need to hide liquor anywhere, any time. Here's how it works: close the tube-clamp and fill both pouches with your beverage of choice. Then, belt the sneaky shorts around your waist (can be worn under pants or long shorts). Use the tube-clamp to pour liquid into a cup and get to drinking!
The dual hoses can be cut to any length to fit you perfectly, and the belt is one size fits most with a long adjustable belt. Each slim plastic flask holds 12oz each for a total capacity of 24 ounces.