Classic2 Battery Pack and Solar Charger
The CLASSIC2 features a full-sized USB port allowing thousands of devices to easily connect, just by using their dedicated charging cable. The CLASSIC's iconic design has been updated to be slimmer, while larger solar panels allow for faster solar charging.
Go green in style with the Solio CLASSIC2! Popular smartphones go from empty to full in just under 90 minutes. Since most devices these days charge by USB, it's more simple than ever to Plug Into the Sun. Simply point the CLASSIC2 towards the sun and rotate it until the pencil no longer casts a shadow.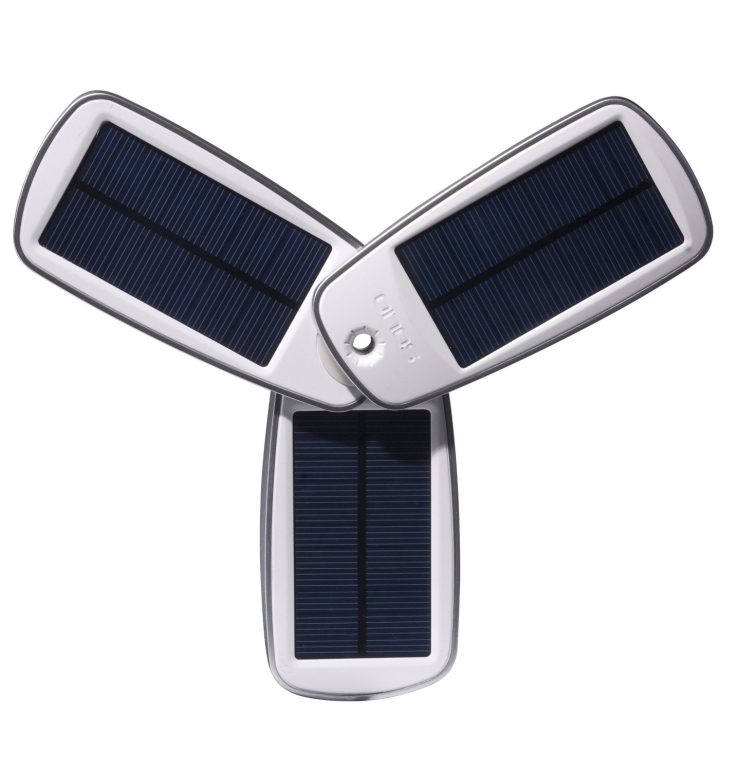 Adjust the position of the CLASSIC2 each time the pencil casts a shadow for maximum solar capture efficiency. A full day in full-sun completely charges the battery.The BOLT is designed to switch modes, allowing for the most efficient charging of all devices regardless of which charging mode they require.
When the BOLT's LED button is green, this indicates that it is in CTIA or Normal charging output mode. To switch modes, simply hold down the button for 5 seconds and release. The button will then light up blue, indicating that it is now in a mode optimized for Apple products like the iPad, iPhone, and iPod.