Lapka Personal Environment Monitor For iPhone
The Lapka Personal Environment Monitor is a handy tool that works with your iPhone to help you measure and monitor all of the invisible things floating through the air that we don't normally think about including humidity, electromagnetic fields, and radiation. The sensors even help you verify if those "organic" veggies you bought at the store are really organic.
Download the free companion app and take measurements in different rooms of your house, at work, or at a friend's houses. Store all of the information in your personal diary to track measurements over time.
Lapka Radiation – Connect the radiation sensor to your iPhone to get precise measurements of any radioactive particles around you and how they might be affecting you.
Lapka Organic – This sensor features a stainless steel probe that can be stuck into any fruit or vegetable included on a preset list to measure if there have significant quantities of nitrates.
Lapka EMF – This sensor measures both High Frequency and Low Frequency electromagnetic fields, which can be caused by electronic devices, wireless transmitters or power lines. Use this sensor to find ideal places to put a bed, crib or work desk.
Lapka Humidity – Find out the relative humidity and temperature of any environment you are in with this powerful little sensor.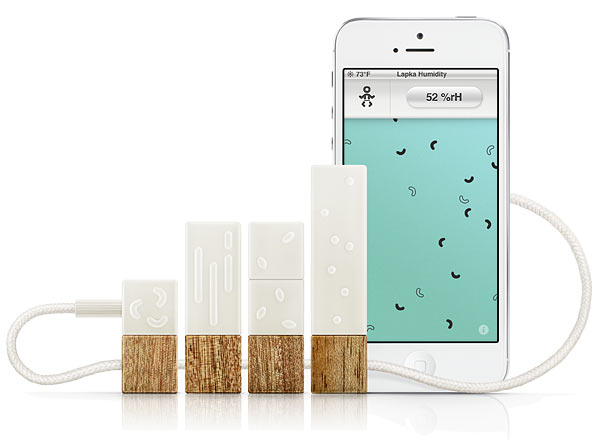 ThinkGeek.com