Ultrasonic drink head foam maker
A handy server for cans of beer, this Koku-Awa by Green House is an ultrasonic way to get the perfect creamy head on your suds. Available in two colors (white or black), this is a super practical way to get a refreshing foam on your beer, all just by pouring while pressing down a button.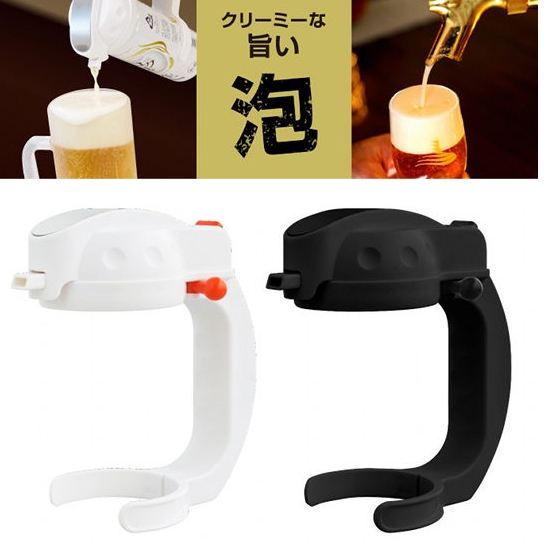 And this Koku-Awa provides ten times as much long-lasting foam as produced by just pouring from a can, giving you a professional look and taste every time. The handle also adjusts to fit differently sized beer cars and it can be taken apart for easy washing.