Ruggedized Protective Case for Apple iPhone 5
Most mobile phone cases are designed for fashion over function. Sure they look nice and can keep your phone from getting scratched up during everyday use, but are you confident it will adequately protect your device from more serious mishaps? The G-Form XTREME X Ruggedized Protective Case for Apple iPhone 5 takes protection to a whole new level, offering unparalleled protection and top styling for your portable device.
List Price: $39.99
Price: $34.78
You Save: $5.21 (13%)
All G-Form XTREME X accessories feature proprietary RPT (Reactive Protection Technology) that reacts upon impact, instantly stiffening to provide maximum protection at the exact moment you need it. The RPT materials absorb over 94% of the impact energy, then instantly return to their normal, flexible state once the impact has been dispersed. G-Form's reactionary technology allows for a lighter, more flexible cover with a thinner profile for easy pocket access.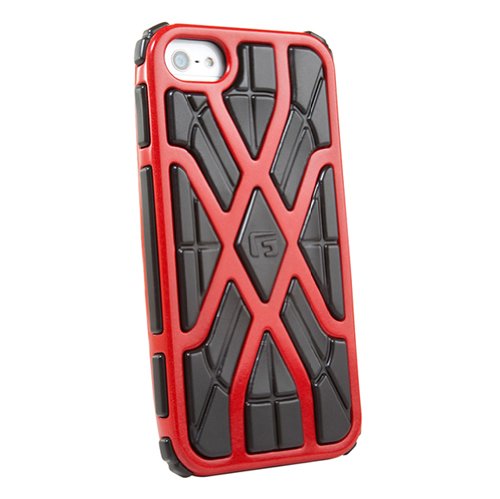 The G-Form XTREME X case offers aggressive styling that not only offers unprecedented RPT protection for your iPhone 5, but also looks great doing it. The "X" design serves as a physical reminder of the extreme level of protection this case provides. The open frame allows for full access to the iPhone's touchscreen at all times, and the raised edge protects the display from harm.
Precision designed for an exact fit, the case allows easy access to all of the phone's features without compromising the fit of headphones or charging cables. And with several different colors to choose from (Black, Blue, Red, Silver, Black/Red) you're sure to find an option that best fits your own personal style.