The Five Cooking Method Grill
This is the portable gas grill with five interchangeable cooking surfaces that each enables a different cooking method. The grill has a traditional stainless steel grate for grilling steaks, flat and ribbed griddles for cooking eggs or searing burgers, a shallow wok for stir frying, and a pot rack for simmering homemade barbecue sauce or beans.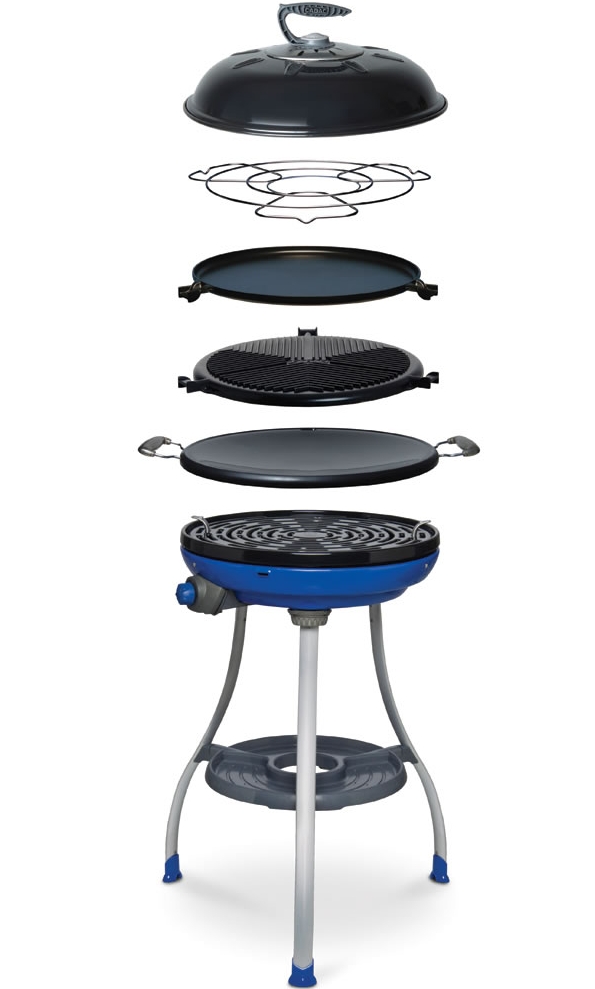 The grill's powerful burner generates nearly 14,000 BTUs (2,000 more than other leading portable gas grills) and the lid has vents that allow indirect grilling and optimal air flow. The griddle, flattop, and wok have enamel coatings that prevent food from sticking and enable ease of clean up, and each cooking surface accommodates up to four steaks or six burgers. With push-button ignition. The grill folds and each cooking surface stores in its own bag, enabling ease of portability.
Hammacher Schlemmer