Razer 10.1-Inch 128GB Tablet
The Razer Edge Pro is the world's first tablet designed for PC gamers. Powered by Intel Core processors and NVIDIA GeForce graphics powering a 10.1″ high definition multi-touch display, and a rugged high-speed solid state drive that screams incredible performance in a portable form-factor.Price: $1,299.00
The new Razer Edge Pro features Intel's 3rd generation Intel Core i7 processor, ensuring your games and media playback run with the most powerful processing performance you'll ever experience on a tablet.
The Razer Edge Pro also features NVIDIA GeForce Series graphics with Optimus technology, so you can play games the way they were meant to be played.
The Razer Edge Pro is more than just a tablet, it's a full-fledged mobile gaming PC, ready to play all of your favorite games and applications. With Windows 8, gamers will have access to the largest library of games in the world, so you're not waiting on the most popular games and software.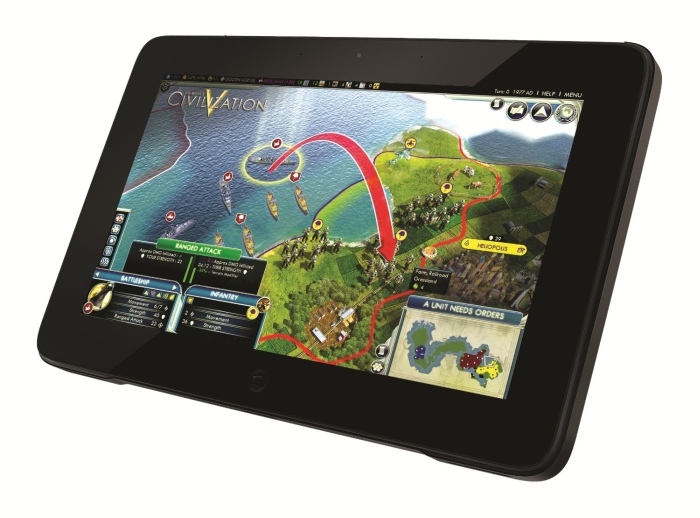 The Razer Edge Pro allows you to connect with the most popular and best-selling applications, multimedia, and websites such as; Netflix, Facebook, Skype, Spotify, and more. Never worry if there is an app for that, because you have a full functioning PC that runs any Windows 8 application.