The Optimal Posture Office Chair
This is the office chair that provides chest or back support to help maintain optimal posture. Developed with doctors from the Wooridul Spine Hospital, the chair has a chest rest that provides support as you lean in toward a keyboard or desk, preventing back strain caused by hunching over. The rest swivels 180° for use as a backrest that shifts the shoulders back and chest outward, encouraging the curved, proper posture that reduces back strain.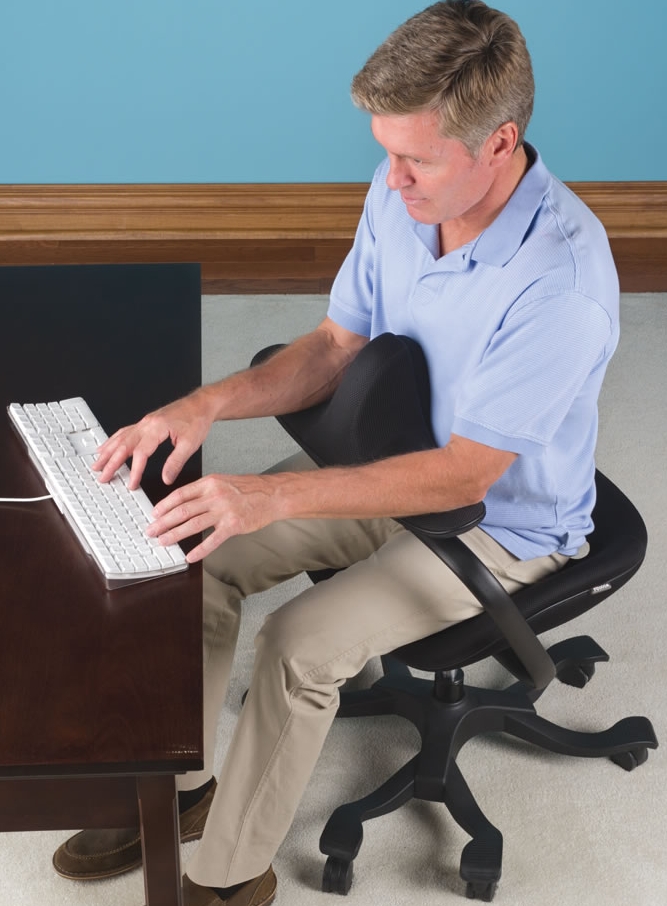 The seat's pelvis support has a gentle forward slope that shifts the pelvis forward and raises the buttocks above the knees, resulting in semi-standing posture that discourages slouching—a major cause of back discomfort. The sides of the seat are also sloped, spreading the knees apart (hip abduction) and keeping the pelvis upright to reduce stress on the back, shoulders, and neck.
Hammacher Schlemmer