The Motion Tracking iPhone Cameraman
This is the iPhone mount that automatically pans and tilts to track movement, allowing the iPhone's video camera to capture subjects in motion. A key fob-sized wireless transmitter can be held or clipped to clothing and the iPhone mount automatically pans 360° and tilts up to 30° to record a presentation or a child's impromptu performance from up to 33′ away.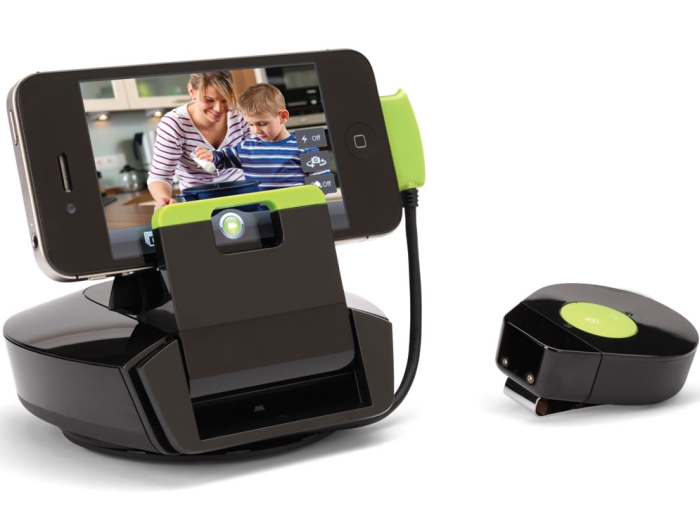 The mount holds an iPhone in landscape or portrait orientations and allows use of the front-facing camera for video conferencing or the rear-facing camera for HD video recording. The transmitter has a built-in microphone that captures sound for videos and video recording options are controlled via a free app. Includes a lanyard for hanging the transmitter around your neck. Includes two AA batteries that power the tracking mount for up to four hours and two AAA batteries that power the transmitter for up to 10 hours.
Hammacher Schlemmer