SMART VIERA 65″ Class VT50 Series Full HD 3D Plasma HDTV
The VT50 series is the Full HD 3D Plasma flagship series. This top-of-the-line HDTV offers a revolutionary level of picture quality (Full HD 3D; 1080p Full HD resolution) and features the Infinite Black Ultra Panel (VT series only). Other unique features include ISFCCC Calibration Mode with Advanced Calibration, 2500 Focused Field Drive, and a VIERA Touch Pad controller (VT/WT series only).
List Price: $3,699.95
Price: $3,245.00
You Save: $454.95 (12%)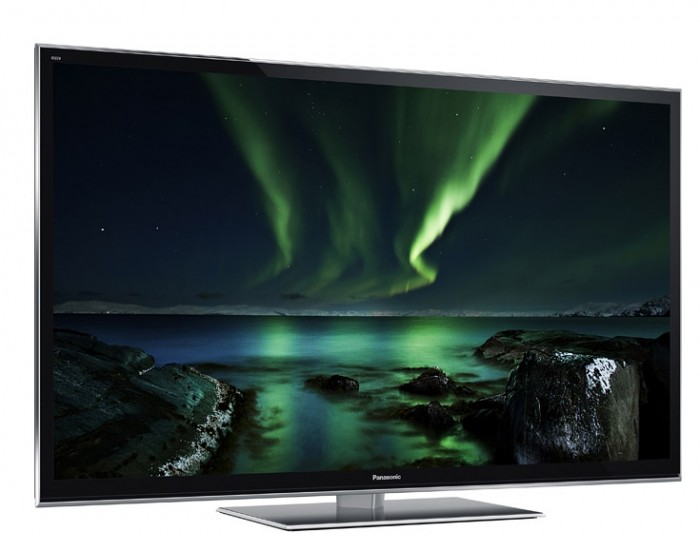 The VT50 features a "Glass and Metal" Design concept to express an elegant and luxurious theme. VIERA's ele gant design gives it a simple yet powerful presence by harmonizing materials and design. This new design maximizes the natural qualities of glass and metal to visually express the superb performance of the display and billions of colors. The VT50 series continues th e design evolution seen in the 2011 VT30 series with a stunning one sheet of glass design. It expresses a minimalist sense of beauty by stripping away all unnecessary elements. Flat and lustrous, this single pane of glass is totally obstruction-free and only available on the VT50 series.
With the VT50, the 1,080p Pure Direct function transmits and outputs high-quality video signals directly to the TV. Diagonal lines and edges are detected with high precision for all types of images, and optimal correction is applied to achieve beautiful, highly natural, noise-free lines. People's faces are detected and skin tones are corrected to ensure soft, natural complexions.
The VT50 features 600Hz technology which allows for superb full-HD motion and still images. Panasonic uses unique image-analysis technology which allows for greater clarity with motion images. The VT50 also employs Neo Plasma Black 2500 FDD to provide a crisp image even when the content shows very fast motion.
VIERA gives you naturally flowing 24p images with the look and tonal characteristics of film, and familiar TV-like quality. Panasonic's advanced source analysis and frame generation deliver smooth, natural, and lifelike images.