Remote control RC flying sphere gyroscope
The Kyosho Space Ball has a deliberately simple design but that's because the functionality is so awesome. A egg-like helicopter in two colors (orange or black), there is an LED light that guides your direction as you hover around the room, avoiding rebel fights and other household objects.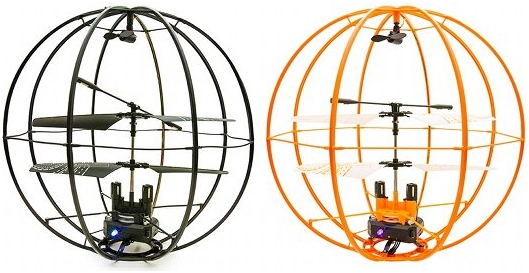 This gyroscope will prove durable (the frame will absorb impact with walls, furniture or the ground) and consistently innovative, given then it can fly in a 360-degree range and it even has an "aroma function" to let off a fragrance as it hovers around. Plus, since there are no protruding parts, it is also perfectly safe for small children and animals.