HD Car DVR Dashcam – Rotating Screen, Wide Angle Lens
Compact Full HD 1080p Car DVR Dashcam with 120 degree ultra wide angle recording, 8 night vision IR LEDs, 170 degree turning lens and HDMI port.
Continuously record whatever is happening in front of your car to avoid any fraudulent insurance claims from staged accidents as you will have recorded video proof of what actually happened. Recording in 1080p Full HD, the video footage of the road will be crystal clear. Also turn the 170 degrees rotating lens in the desired position which combined with the lens having a 120 degree viewing angle means you can cover any angle you want.
Easy to install to the windshield using the versatile mount with suction cup, you'll be able to able to begin recording instantly. Additionally you can take the car DVR dashcam right off the windshield after an accident and record the accident scene meaning you get both the accident footage and after accident footage all in one device! Select between different recording modes such as cycle recording to save memory, anti shake recording, and night vision recording supported by 8 IR LEDs.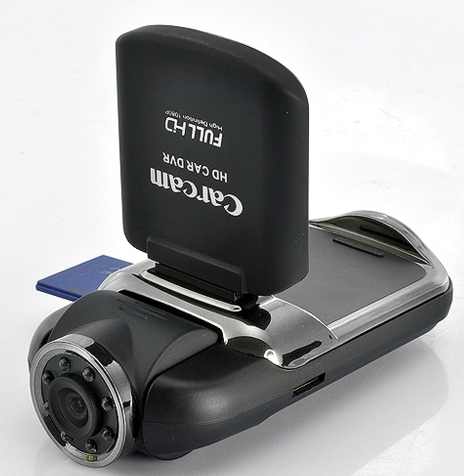 Plug in a SD Card up to 32GB to save all your recorded data and view it on the 270 degree rotatable flip-up screen or by plugging it to a HDMI cable. Ultra compact and light this Car Dash Camera also can be used as a handheld camera to film at parties, during a concert, or anywhere else you like!