2-in-1 Ballpoint Pen and Capacitive Touchscreen Stylus for Amazon Kindle Fire Tablet
GreatShield Stylus Pen gives users more control to write, sketch, tap, and drag on an iPad, iPhone, iPod touch and other touchscreen devices. This Stylus has a balanced pointer with a soft rubber tip custom designed to mimic a finger.
List Price: $19.99
Price: $17.99 s
You Save: $2.00 (10%)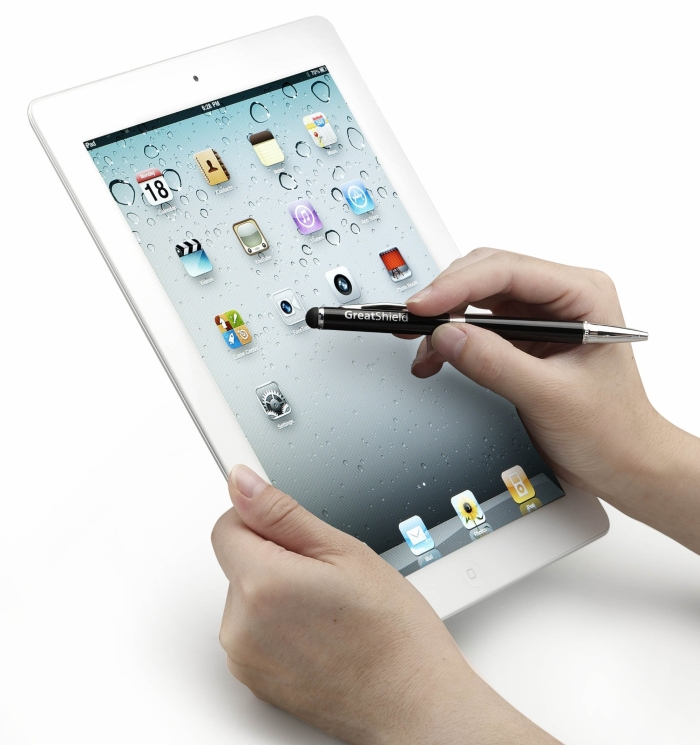 The Omni-directional tip adapts to any writing style, right-handed or left-handed, providing more control while keeping the Multi-Touch display free of fingerprints and smudges. It also has a ballpoint pen built in with just a convenient twist of the shaft. It provides convenience whenever the user needs to write with a real pen or glide over the device's touchscreen with a finer degree of control than a finger allows.