The Adjustable Temperature Hot or Cold Therapy Wrap
This is the alternating hot or cold therapy system that lets users select their preferred temperature, then maintains it for the duration of the treatment session. Unlike bulky gel-filled wraps that cannot be heated or cooled with precision and quickly deviate from their starting temperature, this system continuously circulates warm or cold water through a compression wrap (sold separately below) to deliver consistent, targeted relief.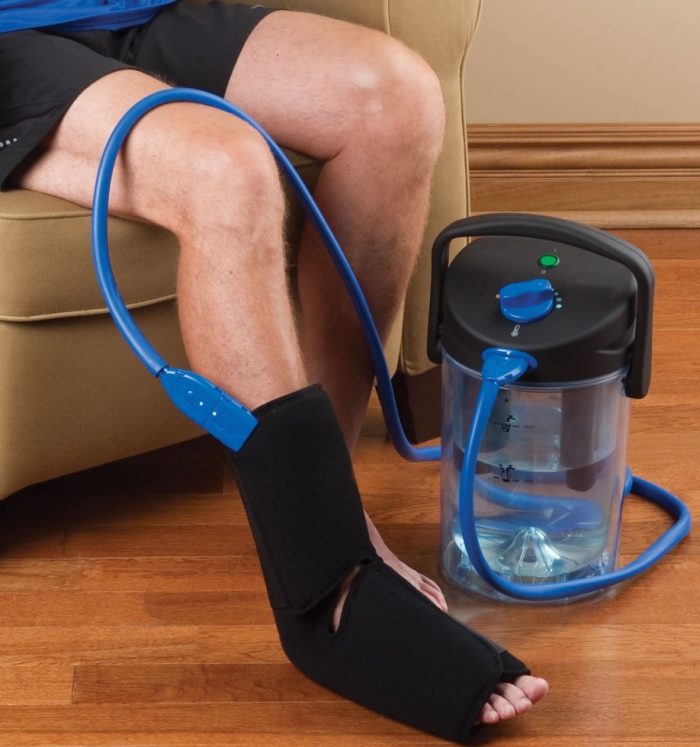 Ideal for soothing chronic conditions like arthritis and tendinitis and speeding recovery from injuries or surgery, the control unit adjusts the temperature from 40° F to 105° F with the turn of the dial. The wrap, worn directly against the skin or over clothing, provides compression to stimulate circulation as it delivers numbing or warming relief. Its pliable machine washable fabric comfortably conforms to even bumpy ankle joints and stays in place with hook-and-loop fasteners.
Hammacher Schlemmer