Denon Cocoon Stereo IPOD Dock
Stream music wirelessly and enjoy crisp, clear sound with the Cocoon Home iPod Dock. The Cocoon connects to your home's Wi-Fi network automatically, allowing you to stream music wirelessly from any Apple, Android, or Windows mobile device or your iTunes library. Features include a retractable docking tray, an ergonomic remote, touch sensitive controls, and a sleek three-dimensional design.Price: $599.99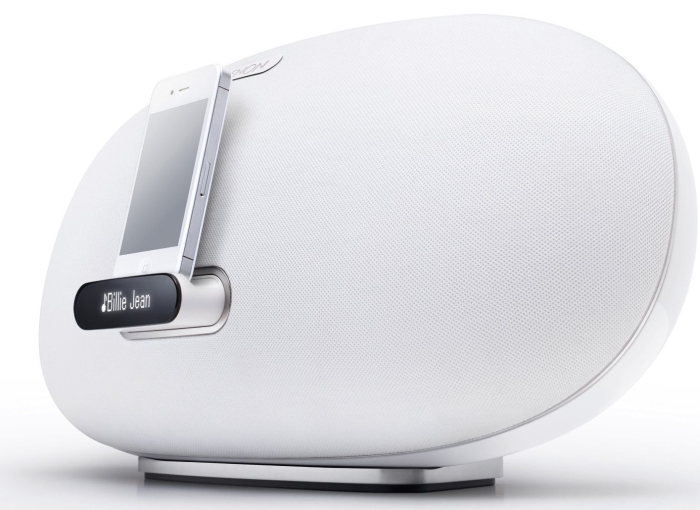 The Cocoon's two-way speakers are acoustically optimized to ensure premium, high-fidelity sound. Double-layer woofers, two bass ports, and four 25-watt amplifiers create rich bass without distortion, while a nine-band digital equalizer precisely balances low, mid, and high frequencies for powerful performance at any volume.
Using AirPlay and DLNA technologies, the Cocoon lets you stream music wirelessly from your iTunes library or mobile device–Apple, Android, or Windows–using your home Wi-Fi network. You can also listen to Internet radio stations and save your favorites with three on-board presets.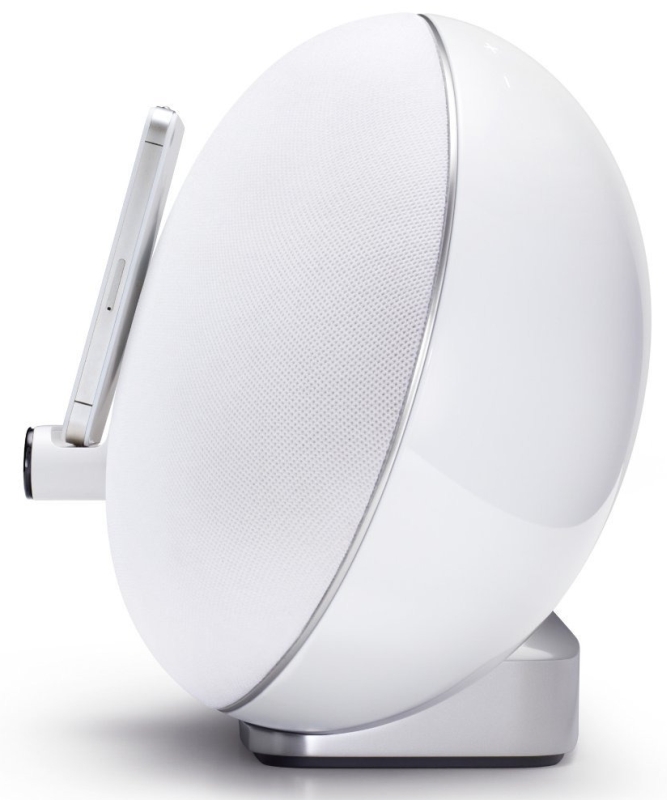 The Cocoon automatically charges your iPod, iPhone, or iPad while it's docked, and the docking tray retracts when not in use for a streamlined look. The dock's OLED display clearly indicates source, music information, volume level, or time. This display includes adjustable brightness.
The Cocoon features a sleek, rounded shape and mirror-finished enclosure that complement any room. Its touch-sensitive controls are backlit, so they effectively disappear when the speaker is off. The included matching remote is ergonomically designed for comfortable handling.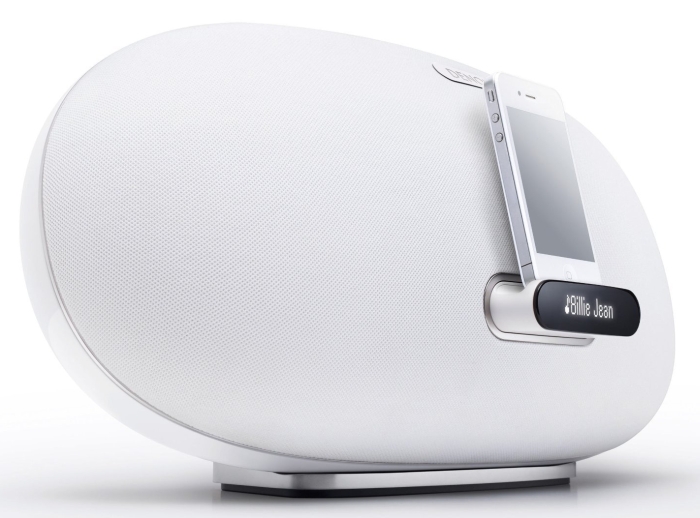 Download the Cocoon app for incredible functionality and control. The free app includes NetLink, a Denon innovation that allows you to wirelessly connect the Cocoon to your Wi-Fi network in seconds. Other features include access to more than 70,000 free Internet radio stations via TuneIn, plus a media player that indexes digital audio shares from connected computers and NAS drives. You can even stream and play 24/96 FLAC files with your Cocoon.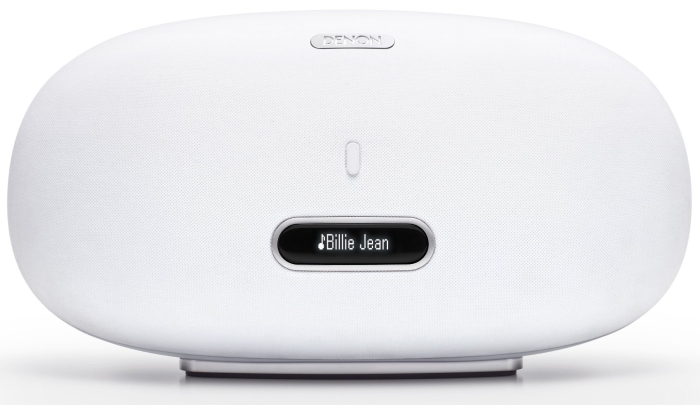 The Cocoon's solid aluminum base houses a USB port and 3.5-millimeter auxiliary input so you can connect and play music from other audio sources such as a portable CD player, MP3 player, or USB thumb drive. A WPS button, another option for fast Wi-Fi setup, and an Ethernet port are also built into the base.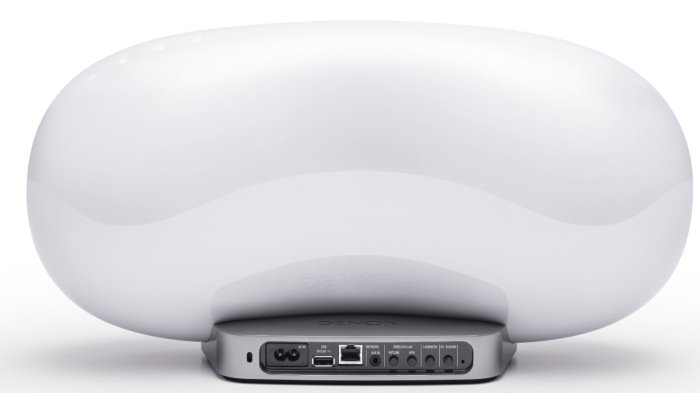 The Cocoon Home iPod Dock is compatible with Apple, Android, and Windows devices and supports AirPlay and DLNA 1.5.