Anti-aging wrinkles head exercises
The Karakuri Ribbon is a special stretcher for your scalp. Just wear this over your head (and under your hair) every day to offset the signs of aging. It is a simple but effective piece of beauty care technology.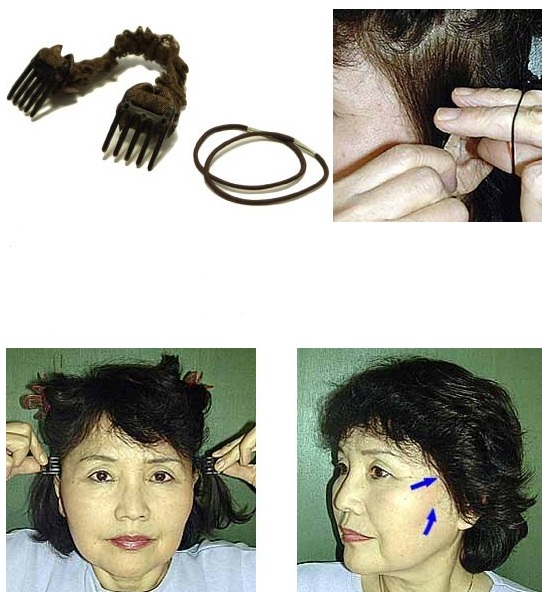 Place the rubber bands over your ears and then hook in the stretcher with its combs, fitting it over and around the top of your head. This will lightly pull back the hair above your ears, helping to fight sagging skin and thus reducing the wrinkles around your eyes and cheeks.