Proprietary StayHear tips nestle inside the bowl of the ear while naturally conforming to the ear's upper ridge
Provides easy, hands-free mobile phone communications. You don't have to hold the mic to be heard clearly.
Answer/end button: Located on the back of the microphone. Lets you take calls with one-touch ease–and switch back to your music just as quickly.
Enhanced acoustic design: Incorporates a new port to help music sound smoother and more natural.
Price: $129.95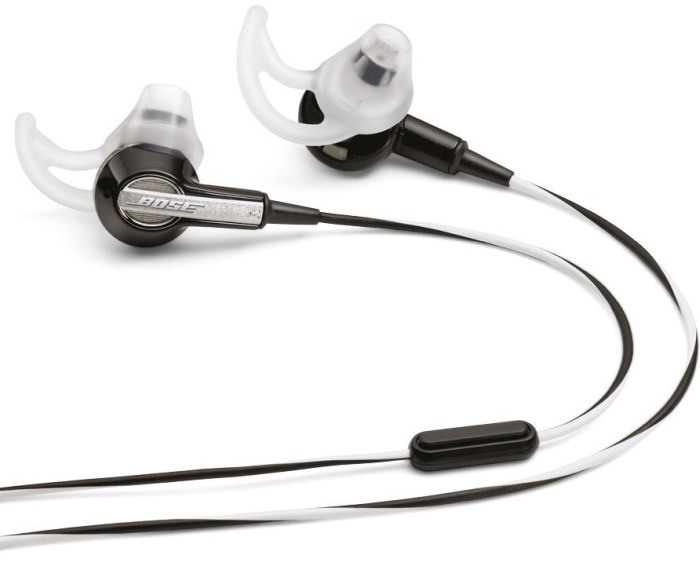 TriPort acoustic headphone structure: Produces tonally balanced audio with deep low notes from small, in-ear headphones. Available only from Bose.
Reliable cable construction: Enhances flexibility and durability to better withstand the rigors of everyday use.
S, M and L silicone StayHear tips: For an adjustable, personal fit.
Angled 3.5 mm plug: Fits directly into mobile phones with recessed jacks, including Apple iPhone.
Two 2.5 mm adapters: Provides compatibility with a wide range of mobile phones.
Protective carrying case: Stores headphones and a portable MP3 player.