Marine GPS/SBAS Navigator "Onwa"
his compact and cost-effective unit offers extremely accurate position fixes. The powerful processor is able of high-speed position fixing, accurate to 15 meters, and with SBAS mode activated, it's accurate to within 3 meters. The easy to use track plotter can store up to 2,500 track points, 50 routes and 999 Waypoints. Easily add new waypoints with the one-touch waypoint entry option.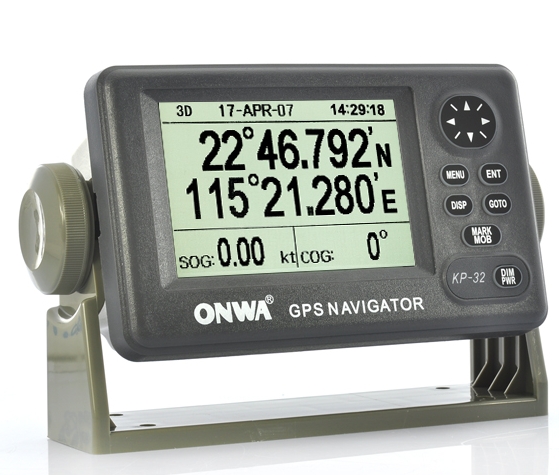 Various display modes are available such as Plotter, Nav Data, Steering, Highway, Speedometer and two customizable modes. The Steering mode provides an intuitive indication of the course to steer and crosstrack-error (XTE). The Highway mode is useful when you are heading for your fishing ground or following a series of waypoints along a planned route. The user-friendly design permits easy and straightforward operation with minimum key strokes. Various alarm functions are built in to warn of arrival to or departure from a predefined area (arrival/anchor watch), XTE exceeding a preset limit, and more.