Cat Speaker Docking Station for iPod and iPhone
Electric Friends are a fun and affordable alternative to those boxy and impersonal speaker docks you've seen. Round, friendly, and perfect for the kid in all of us, each Electric Friend is a high-quality speaker system that's made with the entire family in mind. You'll be entranced by their ridiculously adorable looks and rich sound.
Take these sweet and delightful iPhone & iPod speaker systems with you wherever you go. Electric Friends come with an AC adapter for the home and can use batteries while they travel with you. Touch-sensitive controls ensure that all ages can easily control the superior audio playback your Electric Friends provide.
Choose from Sing Sing the Panda, Ki Ki the Cat, Kwack Kwack the Duck, and Chew Chew the Dog, attach your iPod or iPhone to their tummies and listen. Each friend has a unique story and personality, but they all provide the same full rich sound. Kids will love 'em, adults will love 'em, and even kids that forgot they're adults will love 'em.
List Price: $79.99
Price: $69.99
You Save: $10.00 (13%)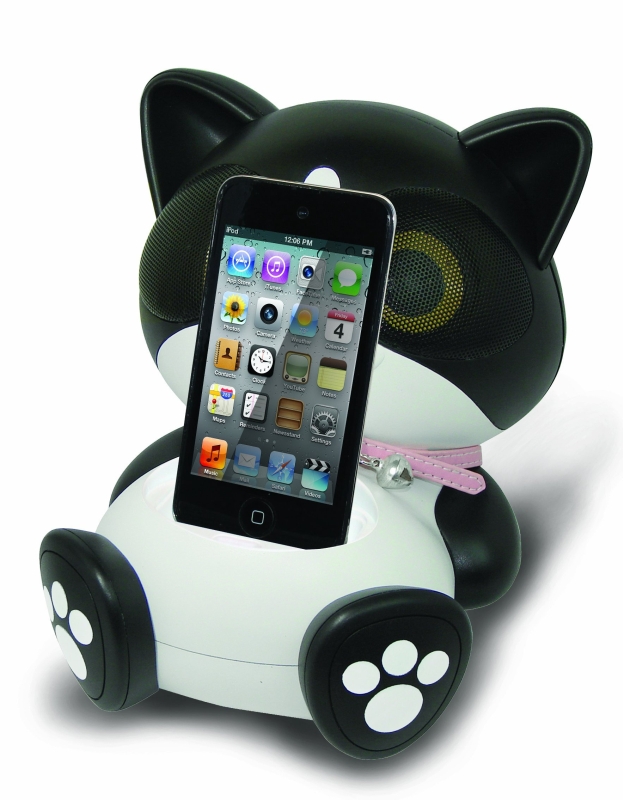 Nicknamed after her kittenish laugh, Ki Ki is full of life, creativity, and prankish humor. Between her jokes and her contagious giggle, there are always smiles when Ki Ki is around.
There is never a dark moment with Ki Ki around. There isn't a quiet moment when she is around, either. Ki Ki loves carefully sneaking up on her friends and letting loose with her latest prank. Even when she isn't creating a new joke, Ki Ki always finds something fun for the Electric Friends to do.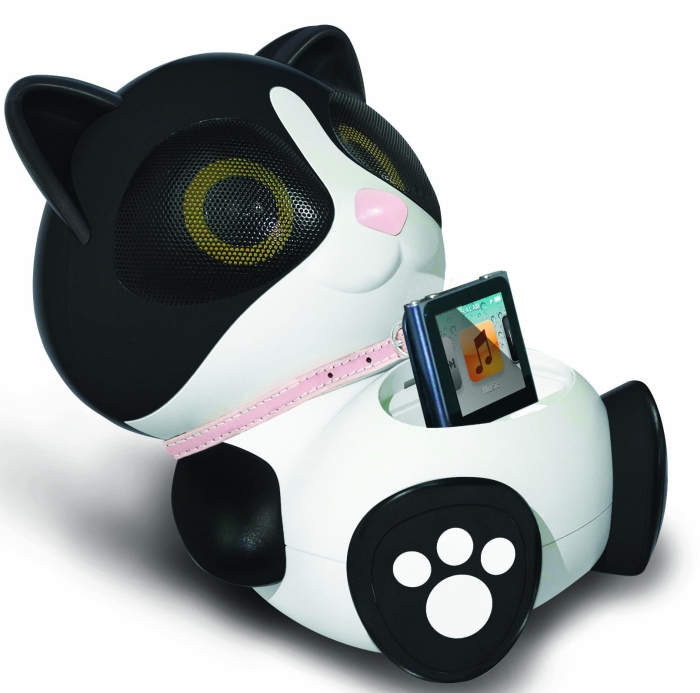 Made for:
iPhone 4S
iPhone 4
iPhone 3GS
iPhone 3G
iPhone
iPod Touch (1st, 2nd, 3rd, and 4th generation)
iPod Classic
iPod Nano (1st, 2nd, 3rd, 4th, 5th, and 6th generation)
iPod with video
iPod with color display
iPod mini
iPod with dock connector