Paperwhite display offers 62% more pixels, and renders exceptionally sharp, clear text and images.
Paperwhite guides light towards the display from above instead of projecting it out at your eyes like back-lit displays, thereby reducing screen fatigue. You can adjust your screen's brightness to create a perfect reading experience in all lighting conditions, from bright sunlight to bedtime reading. Price: $119.00
A single charge lasts up to eight weeks, based on a half hour of reading per day with wireless off and the light setting at 10.
breakthrough power management technology allows you to leave the light on at all times for the best possible contrast without sacrificing battery life.
Kindle Paperwhite has a matte screen that reflects light like ordinary paper so you can read as easily in bright sunlight as in your living room with no glare.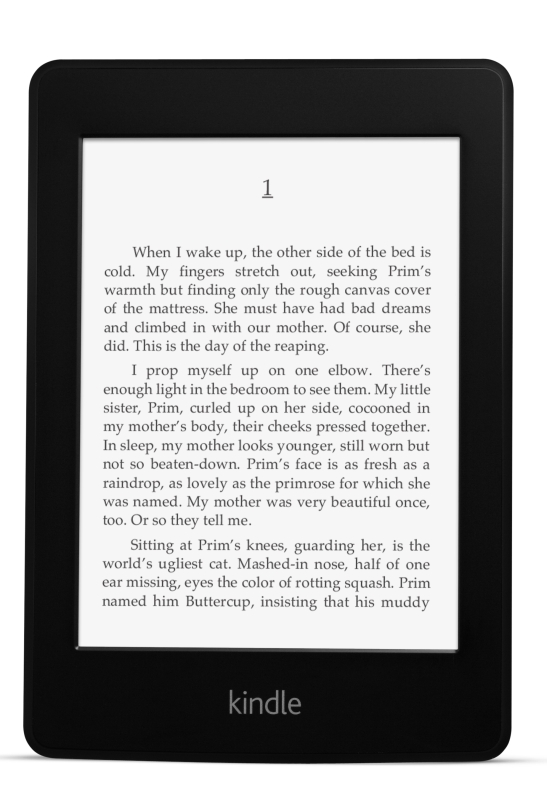 With Kindle Paperwhite, reading in bed just got better. The patented built-in light illuminates the screen, not the entire room, so you won't disturb your partner when you can't put your book down at night.
Holds up to 1,100 books – take your library wherever you go; Built-in Wi-Fi lets you download books in under 60 seconds; New Time to Read feature uses your reading speed to let you know when you'll finish your chapter; Massive book selection.
Over a million titles less than $9.99; 180,000 Kindle-exclusive titles that you won't find anywhere else; Supports children's books and includes new parental.
controls.