Nanoblock iPhone iPod Universal Dock
Produced in collaboration with Kawada, the Japanese toy company that gave us the wonder of nanoblock, the micro building blocks, this Nanoblock iPhone iPad Dock is a snazzy and retro toy-style dock base and adapter set, which you can customize by adding your own nanoblock animals and structures.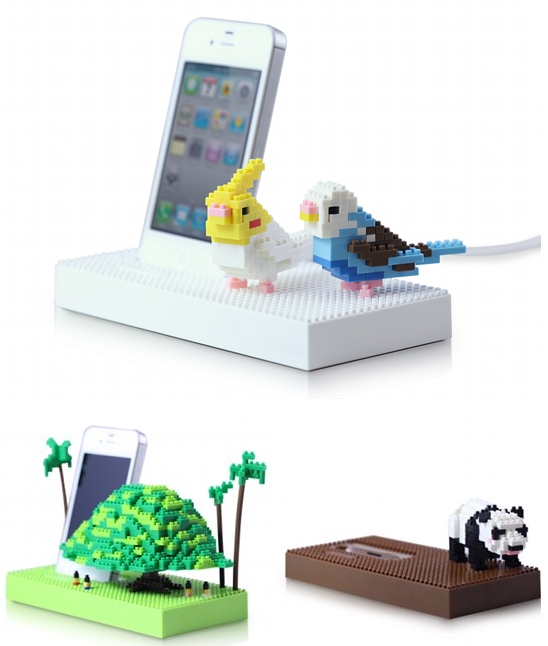 The universal dock comes in white, black, green or brown, and then the rest is up to your own creativity! Nanoblock is widely available overseas and so just buy some basic blocks to then add animals, famous landmarks, jungle scenes and a wealth of other original decorations to your new smartphone dock. Below are just some ideas to get you started!