Anti-Aging LED Handheld Facial Device
Silk'n FaceFX is an at-home, anti-aging device that uses a combination of fractional red light therapy and deep thermal heating to stimulate collagen production and achieve long-term, radiant skin. Users can receive professional anti-aging results in the comfort of their own home and at a fraction of the cost.
List Price: $299.00
Price: $287.19
You Save: $11.81 (4%)
The red light energy and dermal heat work together to increase cell turnover, improve skin texture and diminish the appearance of fine lines and wrinkles. This product targets the top layer of your skin to improve its texture and also the deeper layer, to address wrinkles and discoloring.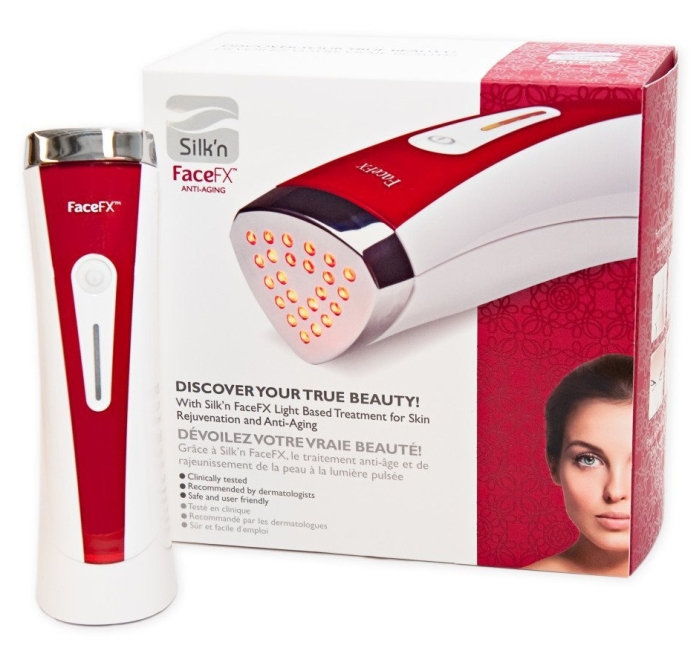 Warning: It is recommended that users keep their eyes closed when treating the eye area. Also, areas with little skin or fat can heat up much faster than areas with more fat.