Sphelar Lantern Solar Lamp
The Sphelar Lantern is a classy solar light in the shape of an hourglass, using some of the most sophisticated solar technology in the world today. Developed originally by Kyosemi Corporation and design studio graf, this lamp blends Japanese craftsmanship, a green aesthetic, and real hi-tech solar power.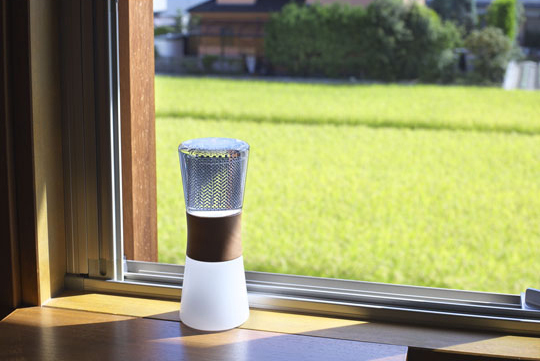 Partly made in handpolished wood (birch or walnut) from sustainable forests, the Sphelar Lantern is an LED lamp that captures sunlight in every direction to provide you with elegant illumination during the evening and night. The solar power comes courtesy of spherical solar cells, which are superior to regular flat solar cells because they diffuse the sunlight from every direction and can even be used in windows and as other flexible forms.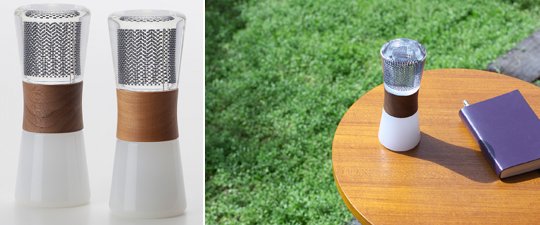 The Sphelar Lantern features:
LED lamp with birch or walnut (choose below, or get both!)
Size: around 21 x 8cm (8.3 x 3.1″)
Life: around 4 hours continuously (full charge)
Charging time: around 6-8 hours in direct sunlight and in sunny conditions
Can also be charged by USB cable (and AC adaptor) (around 3 hours till full charge)