Elecom NFC Android Keyboard
Elecom's TK-FNS040 is a foldable and wireless keyboard that means you can now type up your emails on your phone without having to mess around with tiny, irksome touchscreens. Just put your smartphone on the pad in the middle of the keyboard and you are ready to go.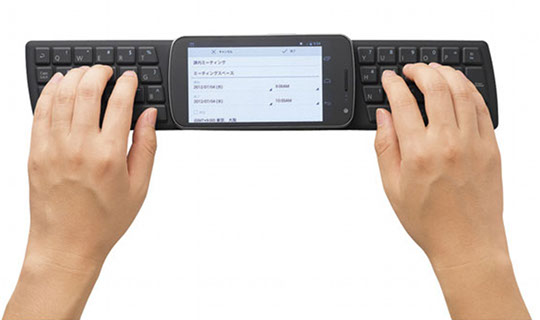 Co-developed with Norwegian maker One2Touch, Android has long waited for NFC to catch up, despite that it's of course superior to Bluetooth in many ways. Marrying the connectivity technology with ergonomic and practical design, Elecom's smart-looking keyboard also folds right up and can be stored in its handy pouch for when you need to write up a serious mail on your smartphone.