Audio Patio Planter Speaker Music System – Speakers
reate your own sound garden.Enjoy music on your patio, deck, at poolside or in the yard with the PATIO PLANTER SPEAKER from ION Audio. The PATIO PLANTER SPEAKER is a flowerpot music system that contains two speakers and a Bluetooth receiver, allowing you to enjoy your music outdoors by streaming it directly from any Bluetooth device.
Price: $129.99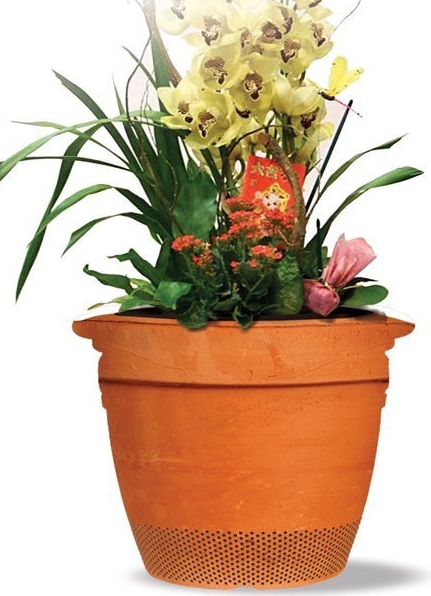 Enjoy your plants and your music at the same time: The PATIO PLANTER SPEAKER is perfect for virtually any medium-sized plant including bromeliads, ornamental grasses, lilies and hydrangeas. It even includes drainage. Its built-in speaker is housed in the base of the pot, ready to fill any outdoor area with music. Whether you're throwing a party or just relaxing in the sun, the PATIO PLANTER SPEAKER can create the right atmosphere for any occasion.